BECOME A STOUT TENT AFFILIATE!
Join the Stout Tent affiliate program and generate recurring income while growing your brand!
Who can become a Stout Tent affiliate?
Outdoor lovers.
Are you a travel blogger offering tips for navigating national parks and hidden hiking trails? Or maybe you sell camping/outdoor gear? Are you a lifestyle influencer who promotes homestead living? Music festival reviewer? Glamping enthusiast?
If you and your audience are passionate about the outdoors, you can become a Stout Tent affiliate.
Why should I join the Stout Tent affiliate program?
Our affiliate program offers influencers and business owners a unique opportunity to generate income, elevate their industry standing, and expand their customer base.
First things first, commission.
As a Stout Tent affiliate, you will earn 7% commission on all valid sales, which is awesome because our customers tend to have high order costs.
Stout Tent tents are investment items, and our customers are happy to pay higher prices for their superior craftsmanship and durability. Our tents are designed to withstand harsh outdoor conditions and be used regularly for years. And so, the average order from our shop is between $1,000-$1,500. That translates to an average commission of $70-$105 per order for you. Passive income, baby.
What else? Industry cred.
Stout Tent has been in this niche market for 10+ years and is the industry leader in canvas tent products. Our customers trust us, and the industry trusts the Stout Tent brand. As an affiliate, you will benefit from being associated with our reputation.
Finally, more products = more customers.
As a Stout Tent affiliate, you will have the unique opportunity to offer your audience new products and drive new traffic to your site without increasing your inventory. Becoming a Stout Tent affiliate is an easy way to monetize your business/social media or to generate additional income.
How does the Stout Tent affiliate program work?
It's easy.
Once you join the Stout Tent affiliate program, we will provide you with a unique referral link that your customers can use to reach our shop and purchase our products. We will then track all sales made through your unique link and pay you commission accordingly.
What's more, we'll give you an affiliate code to share with your followers and customer base that will save them money on our products, simply because they know and trust you!
How will I know how I am doing as an affiliate?
Our awesome Affiliate Dashboard.
As an affiliate, you can login to the Affiliate Dashboard to access data about your sales and website traffic as well as to access a library of customizable digital marketing material.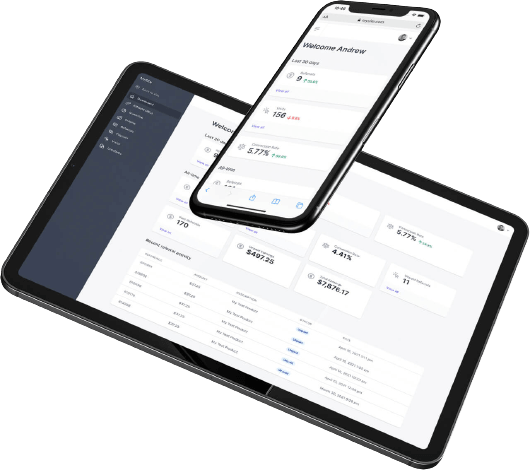 The affiliate area is available only for registered affiliates.
© 2022 Stout Tent  |  All Rights Reserved  |  Privacy Policy