Hot, Humid Climates (like the US Southeast)
Camping Redefined, Southern Comfort Reimagined.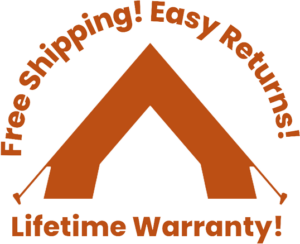 Water-proof, fire-proof, and designed for durability.
Stout Tent Standout Features:
100% natural, waterproof canvas
Rip-stop, zip-in, PVC groundsheet- tub style
24″ sidewalls that roll up
Double wall option – secondary, mesh sidewall
A-frame doorway with secondary mesh door
Stainless steel D-rings that don't rust or break like grommets
Power cord pass-throughs
Built-in AC port
Our Top Picks for Hot, Humid Climates:
In humid environments, mold will always be the biggest challenge in keeping your tent in tip-top shape. Ventilation and keeping your tent dry is the best way to prevent mold. Fortunately, our double-wall tents feature a 360-degree secondary mesh wall that facilitates ample airflow.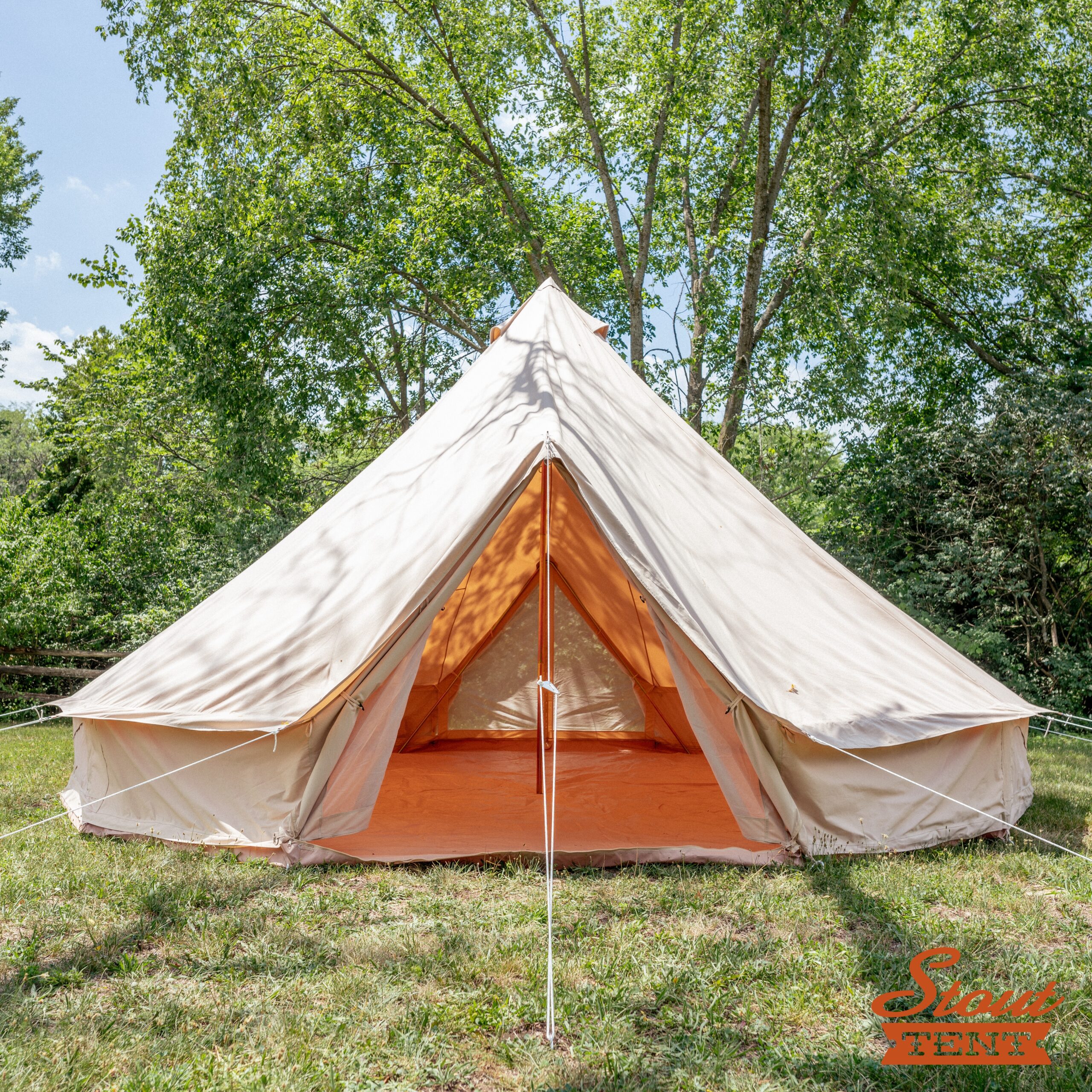 Expert Tip: The Stargazer isn't ideal for long-term use in humid conditions due to its non-breathable PVC roof panels. However, we have found it is great for shorter stays because its two A-frame doors create a nice breeze that compensates for the less breathable roof. 
Double-wall Pro:
Designed to brave the elements, our Pro Series tents boast a thicker canvas, fireproofing, and an adjustable stove jack for unmatched durability. Withstanding inclement weather with ease, this tent is a fortress against the elements with the added bonus of being power-wash-friendly.
The Pro series also offers two tent models that feature two A-frame doors for added airflow.
Pro Series Tent Features:
All Stout Tent Standout Features
15-minute set up by one person
Lifetime Warranty
Canvas treated for waterproofing, fireproofing and mold-resistance
Durable, single-weave, 10.06 oz, 100% cotton canvas
Built-in 3-6 in adjustable stove jack
Available in:
4M (13 ft), 132 sq. ft. of floor space, 8.3 ft. center pole, 5 ft. tall entrance
5M (16 ft), 212 sq. ft. of floor space, 10 ft. center pole, 5 1/2 ft. tall entrance
6M (20 ft), 300 sq. ft of floor space, 11 ft. 4 in. center pole, TWO 6 ft. tall entrances
5M (16 ft.) Stargazer, 212 sq. ft. of floor space, 10 ft. center pole, TWO 5 1/2 ft. tall entrances, 12 PVC window roof panels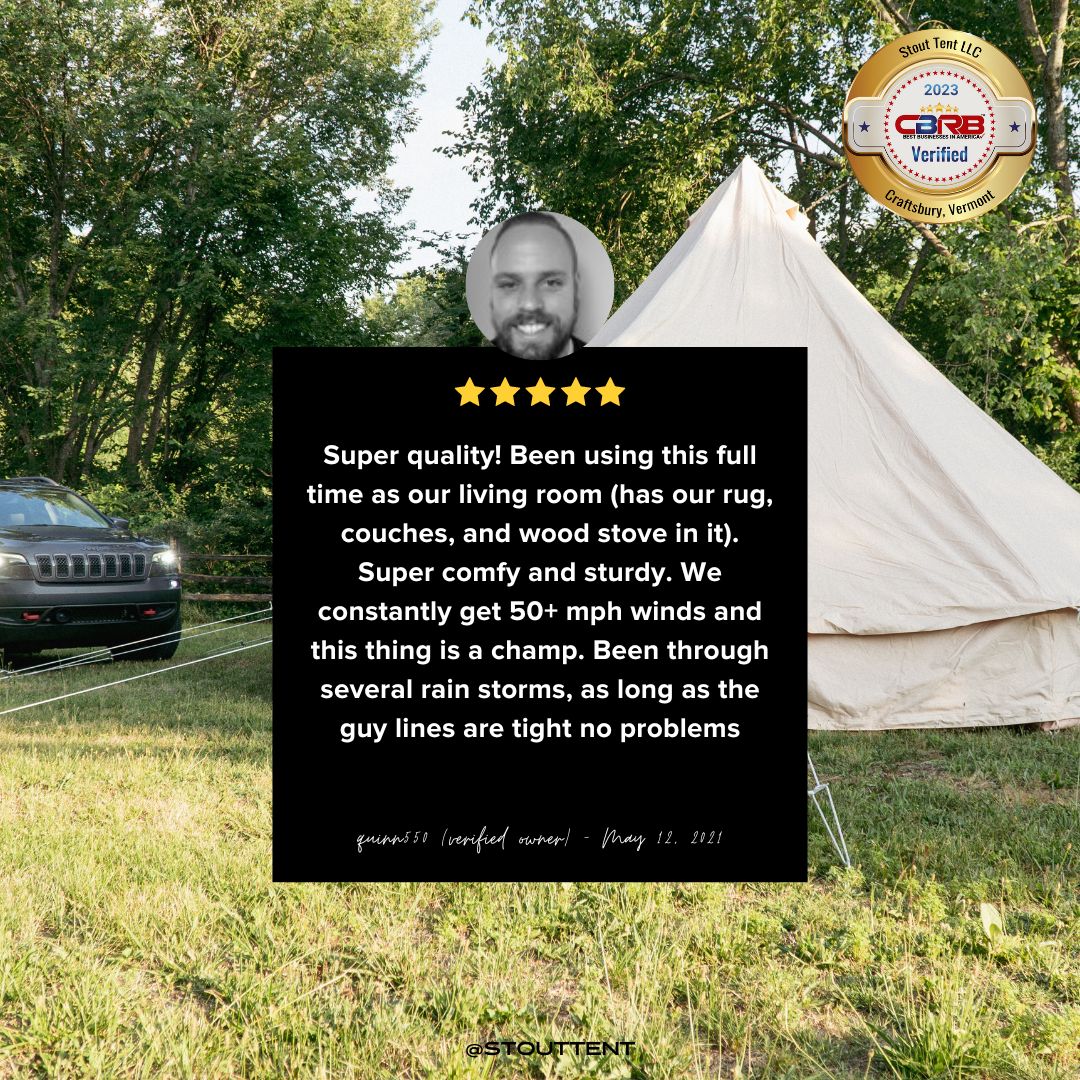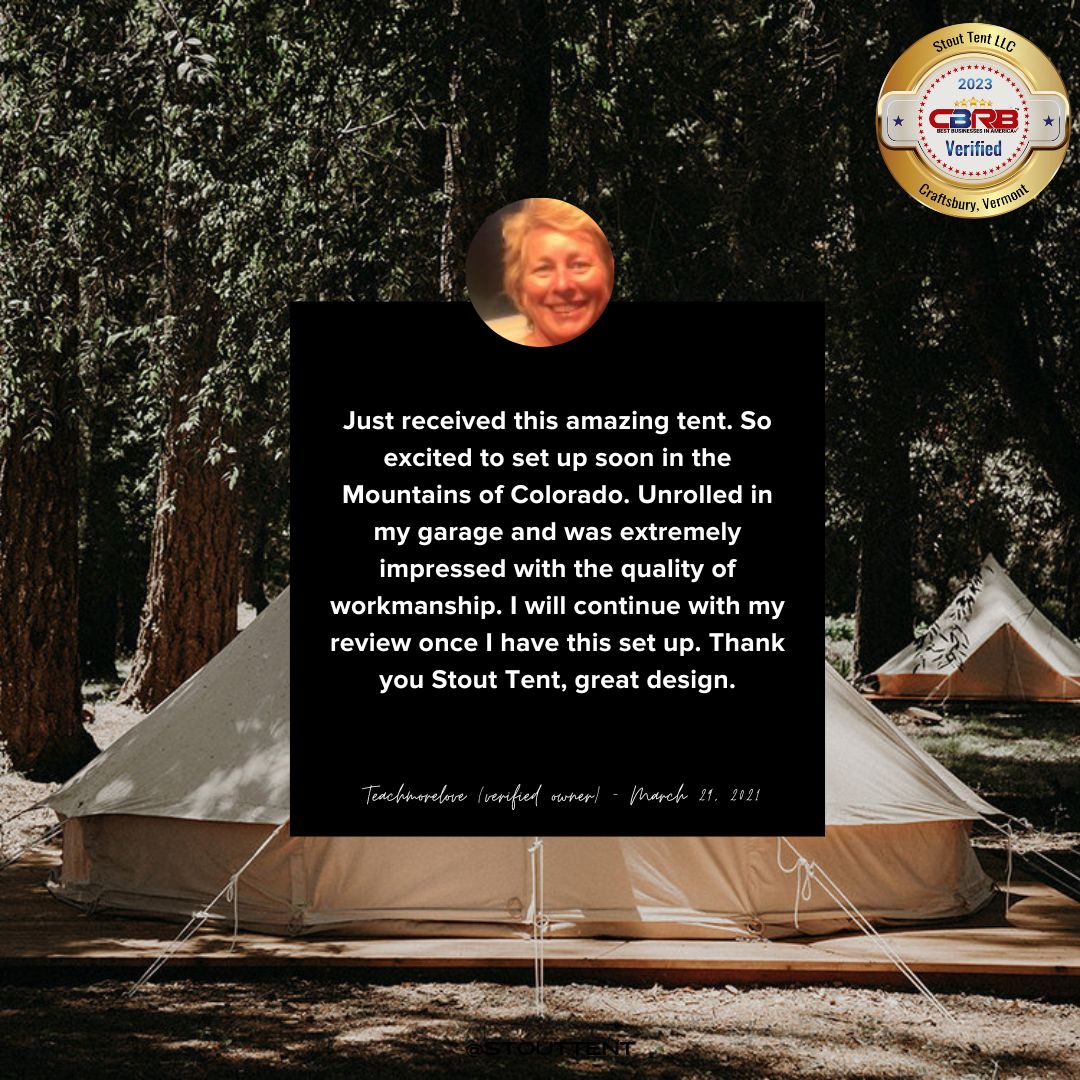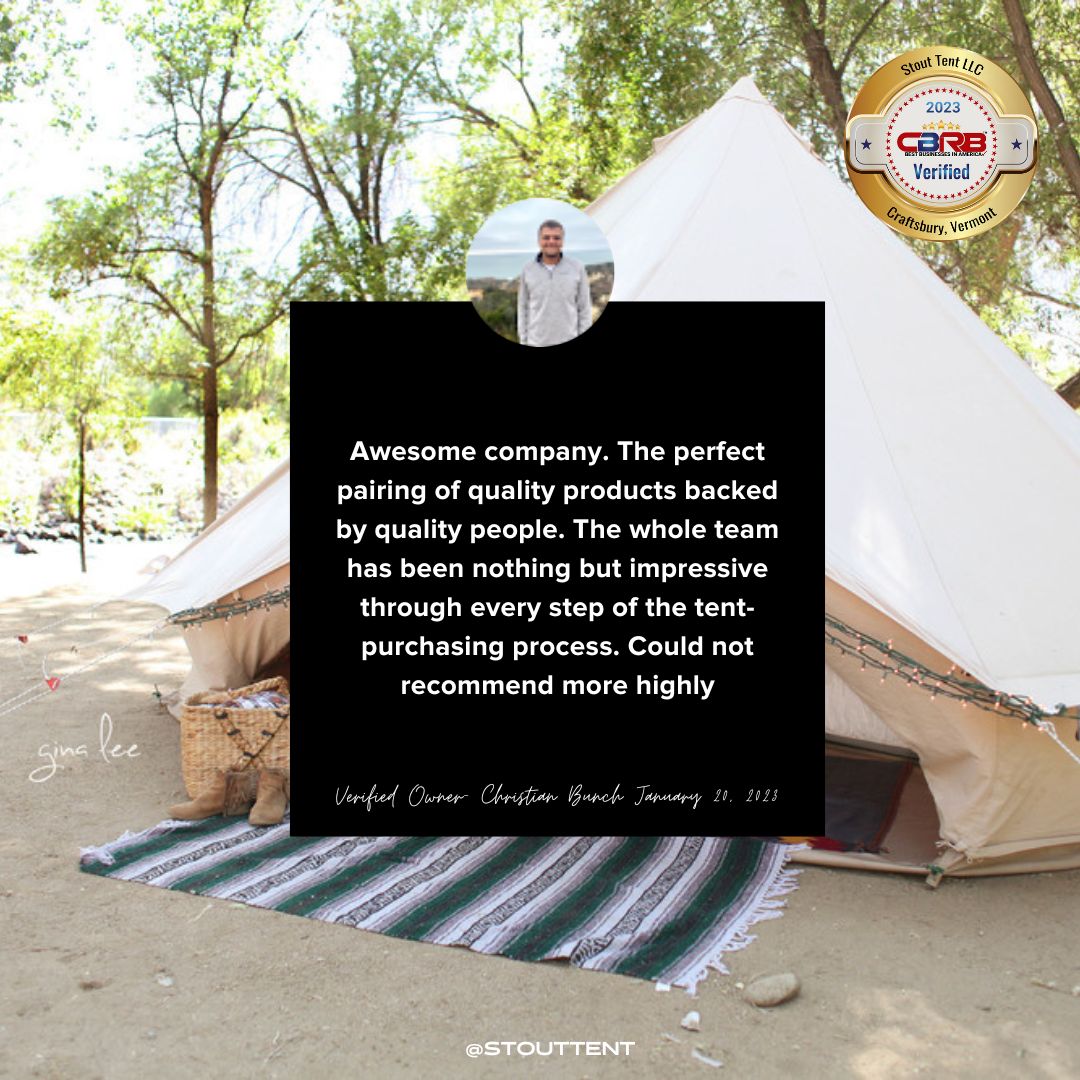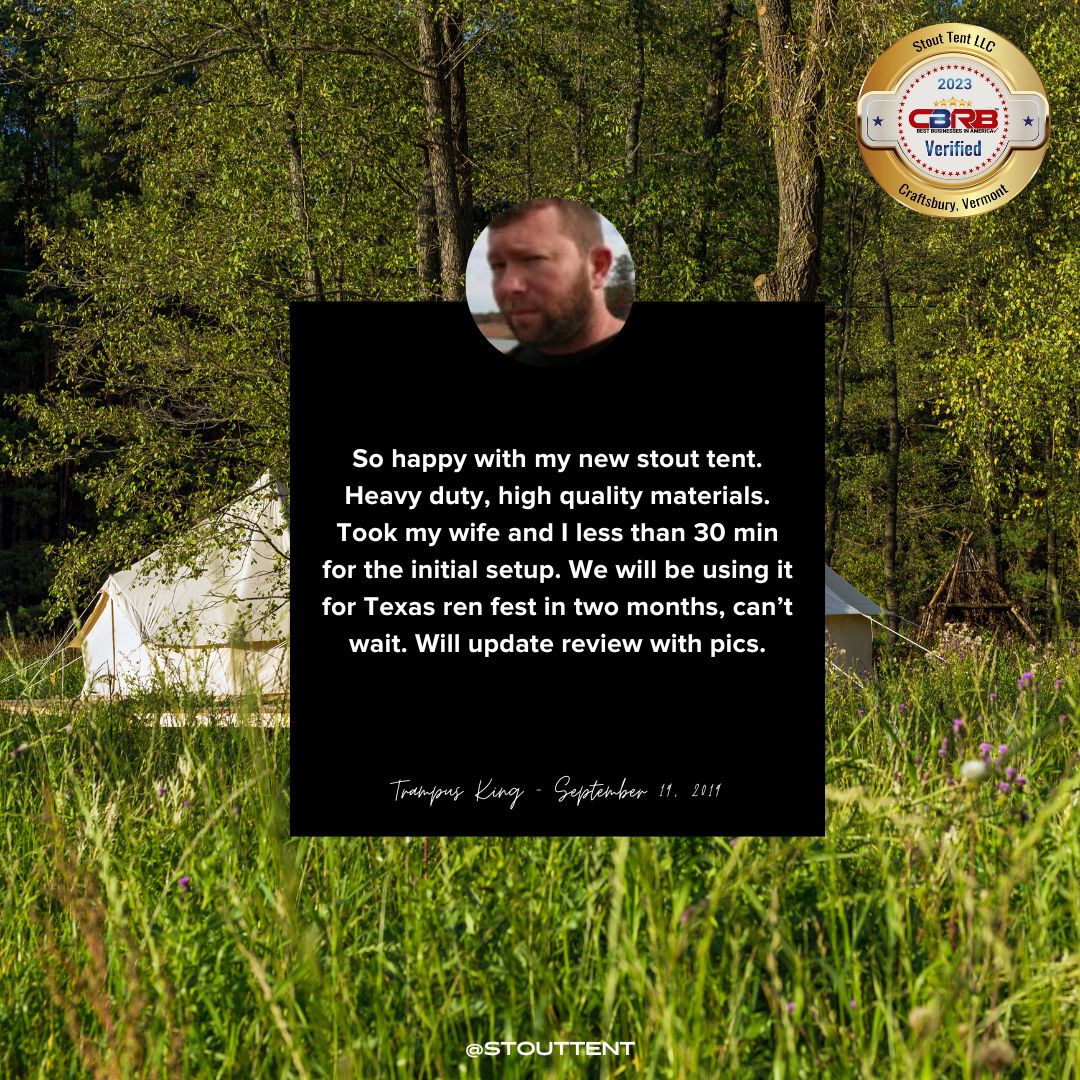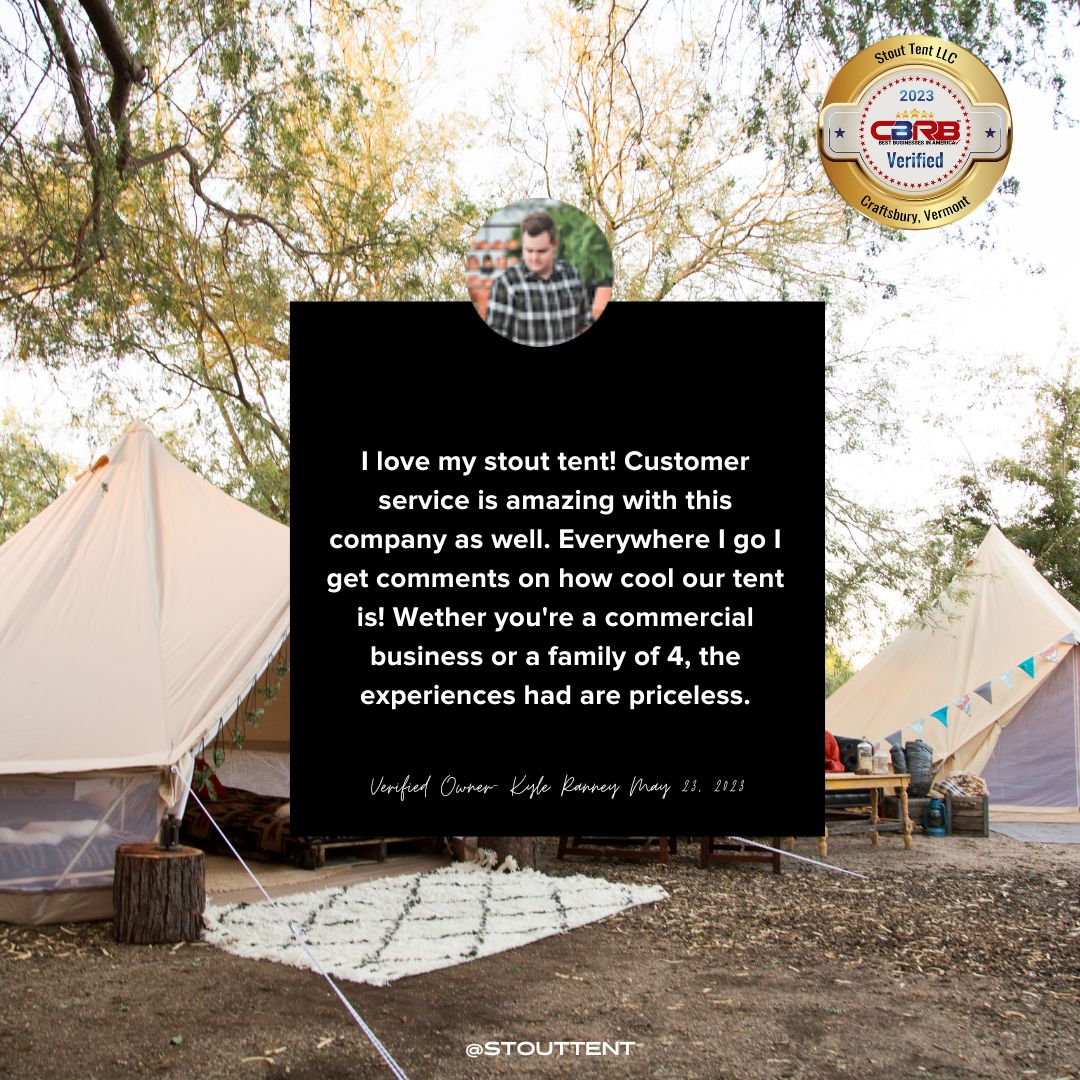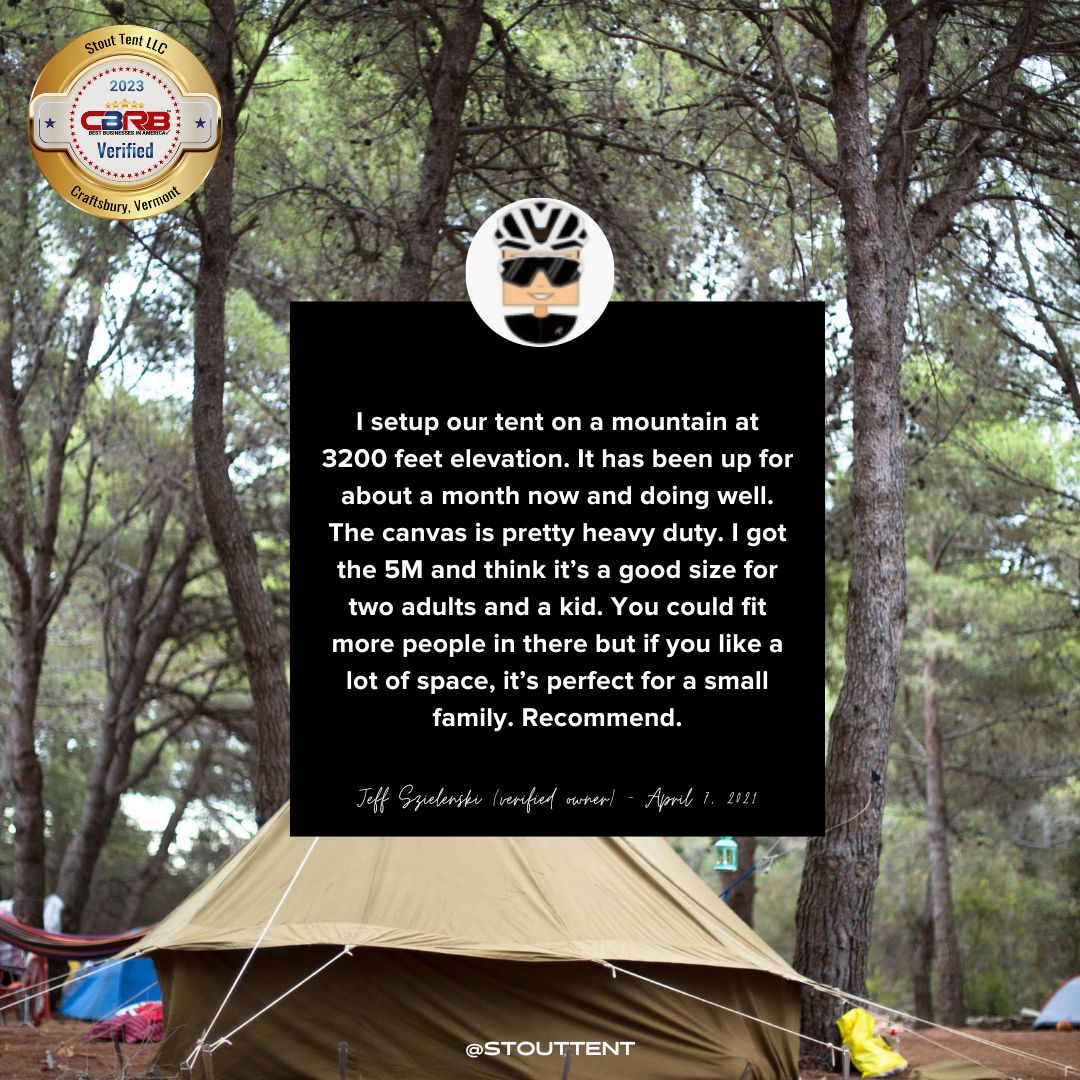 Our Best Accessories for Hot, Humid Climates:
Footprint
(groundsheet)
We strongly recommend using a groundsheet in any climate to protect your canvas floor from punctures and abrasions. The groundsheet will also keep your tent cleaner and drier, which helps prevent mold from growing during storage. The Footprint is a small investment that goes a long way in prolonging the life of your tent. 
UV Sunshade
If the UV Index is moderate or higher (5+) in your climate, protecting your tent with a sunshade will significantly increase your tent's longevity. The sunshade is constructed from heavy-duty, high-density polyethylene woven fabric, designed to filter UV rays, protecting the canvas while allowing for breathability and heat to transfer out of your tent. It even cools the inside of your tent by about 10 degrees and offers protection against things like bird droppings, dust, and tree sap. The sunshade is a must for tent owners in the Southeast during the summer!
Rain Fly
(rainy months)
A rainfly is essential in prolonged rainy conditions. When your tent is soaked, its waterproofing loses effectiveness, making it feel like a sauna. Additionally, a rainfly protects the canvas from mold and extends its lifespan.
Expert Tip: In climates with a high UV index and consistent rainfall, we recommend simultaneously using a rainfly and sunshade on the tent. This protects the rainfly from UV damage (which ravages poly/nylon fabrics) and reduces the heat inside the tent.
A/C
(Summer)
All Stout Tent bell tents come with a built-in A/C port. If you have access to electricity where you are camping, a portable A/C unit is an effective way to cool your tent. We recommend a unit with an output of at least 15,000 BTU and a drip line that you can run out of the tent (otherwise, you'll be emptying the drip pan constantly).  Choose a unit that pulls outside air (two pipes running from the unit) so that the air isn't sucked out of the tent, putting unnecessary pressure on the center cone.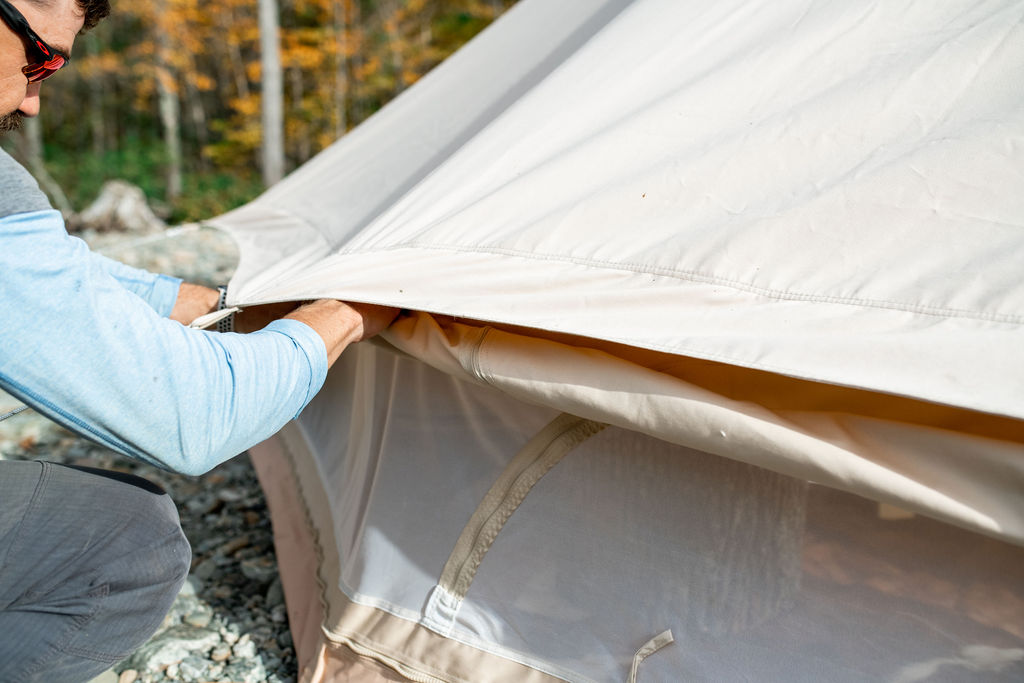 How can you know that Stout Tent knows what they're talking about when it comes to canvas...