Wet Rainy Locations
(e.g., Pacific Northwest) 
Discover the wonder of the Pacific Northwest.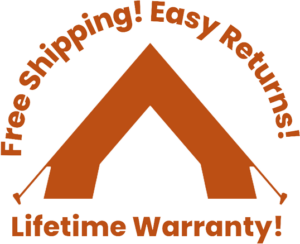 Stout Tent Standout Features:
100% natural, waterproof canvas
Rip-stop, zip-in, PVC groundsheet- tub style
24″ sidewalls that roll up
Double wall option – secondary, mesh sidewall
A-frame doorway with secondary mesh door
Stainless steel D-rings that don't rust or break like grommets
Power cord pass-throughs
Built-in AC port
Our Top Picks for Rainy Climates
We're not going to sugarcoat it: it is very challenging to have a successful long-term setup in a wet/ humid climate. However, if you follow our tried and true advice, it can be done! 
The Overland Sunforger

:

The Sunforger is the gold standard tent for harsh conditions. This heavy-duty 5M (16ft) tent is crafted from military-grade Sunforger duck canvas and offers UV protection and durability. Trusted internationally, The Sunforger is ideal for durability-focused campers seeking reliability in challenging environments.
Tent Features:
All Stout Tent Standout Features
15-minute setup by one person
Lifetime Warranty
Canvas treated for waterproofing, fireproofing and mold-resistance
Double-weave, 10.10 oz. Sunforger (UV Protection) duck canvas with the renowned Sunforger finish
Built-in 3-6 in adjustable stove jack
Available in:
5M (16 ft), 212 sq. ft. of floor space, 10 ft. center pole, 5 1/2 ft. tall entrance
Secondary, bug-netted, "double-wall"- no single-wall option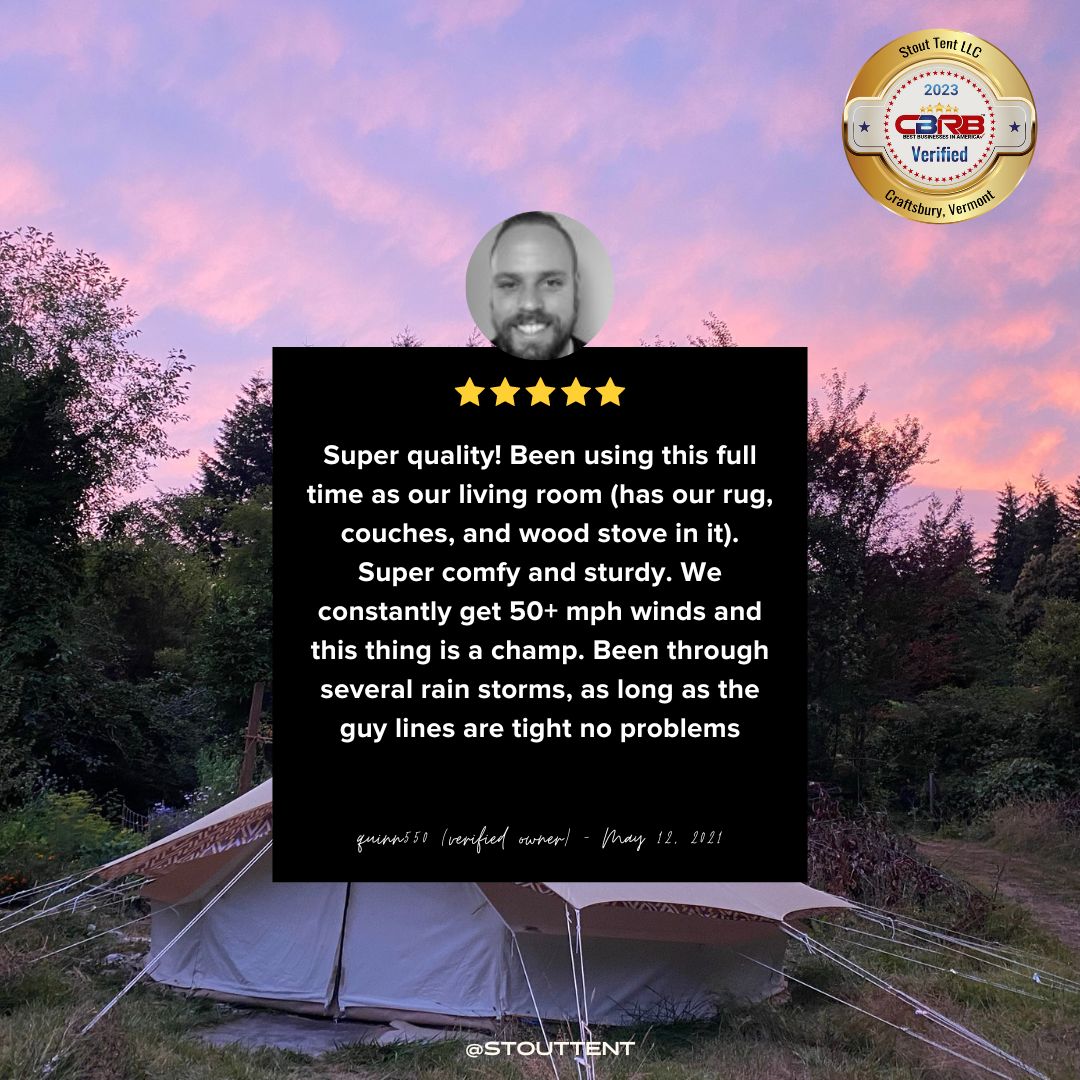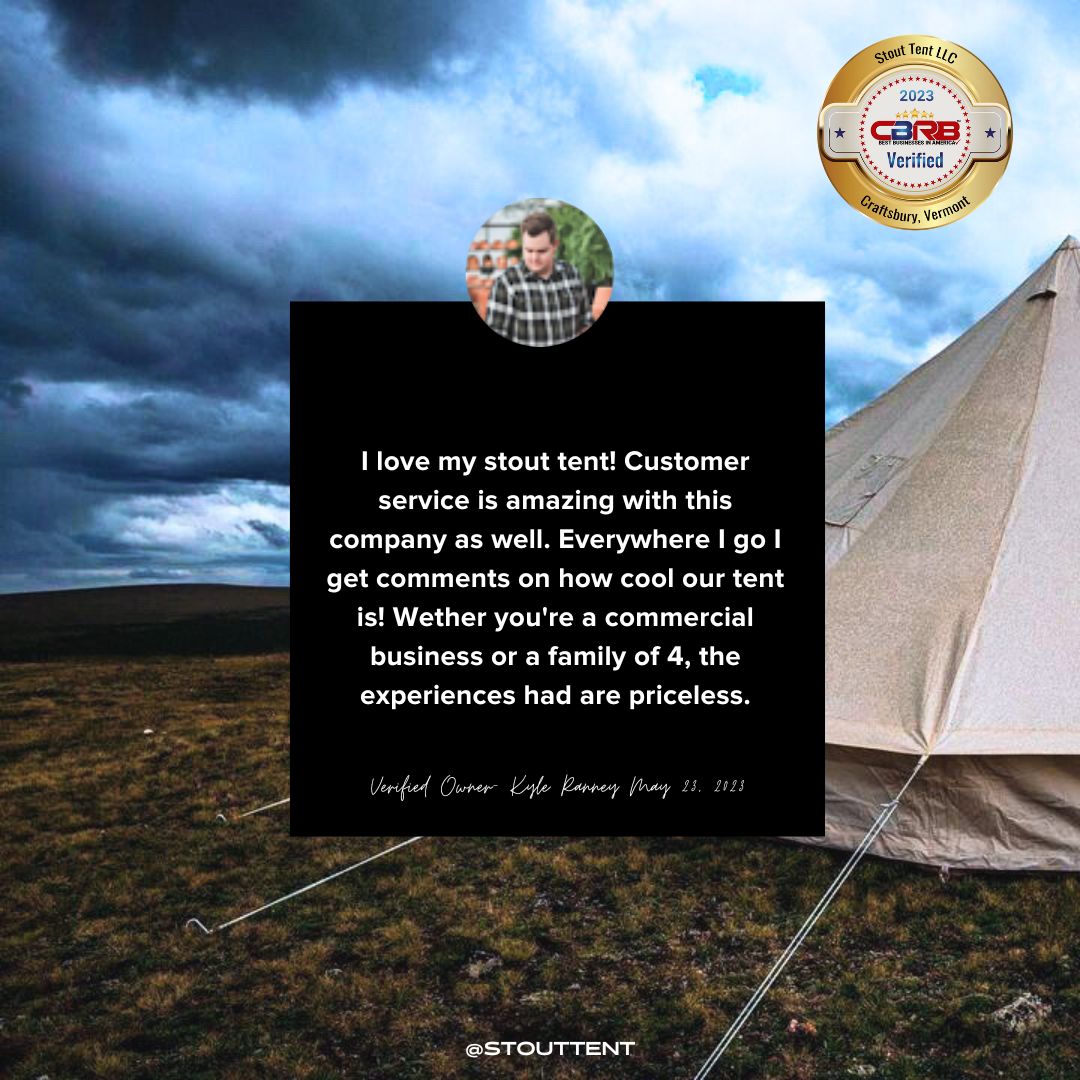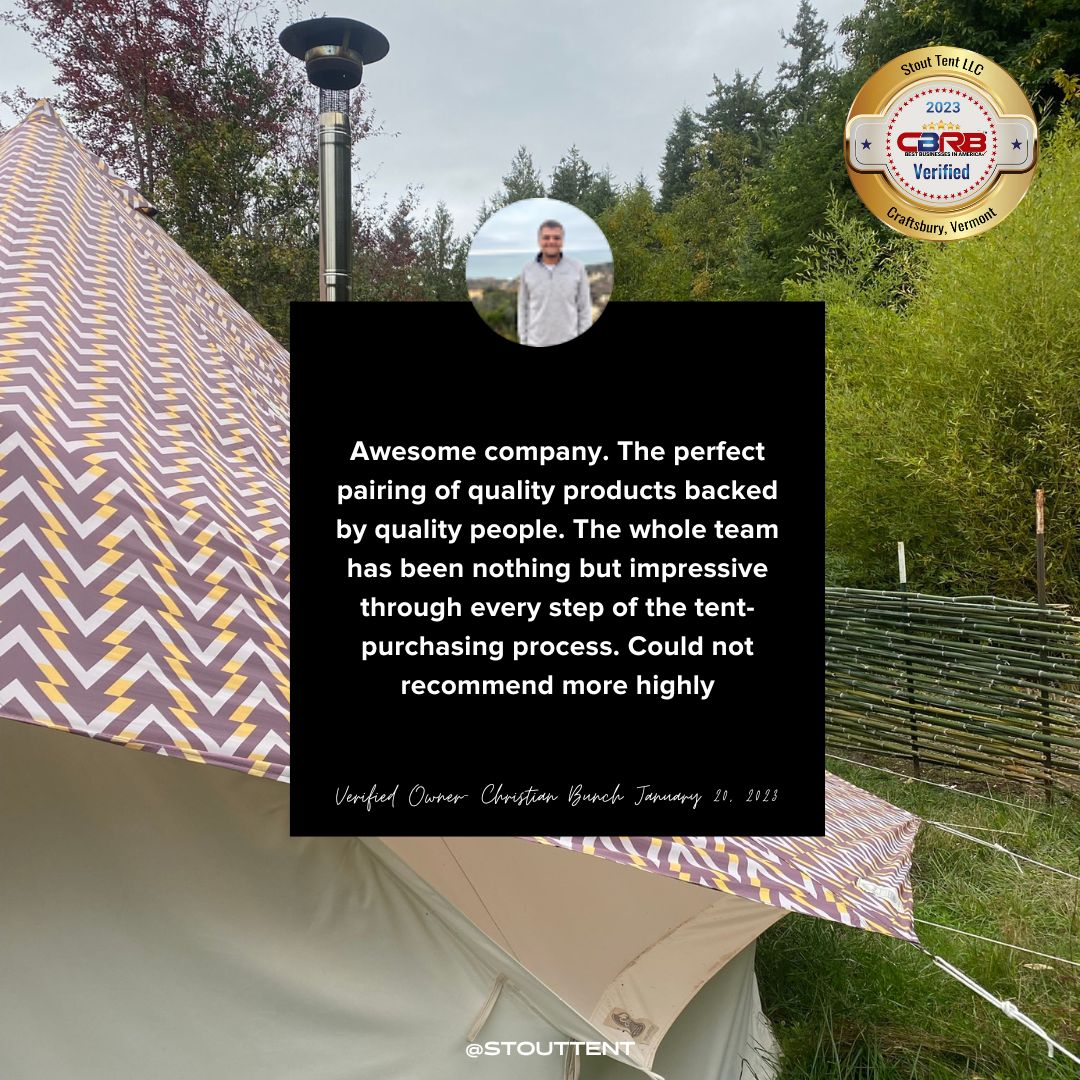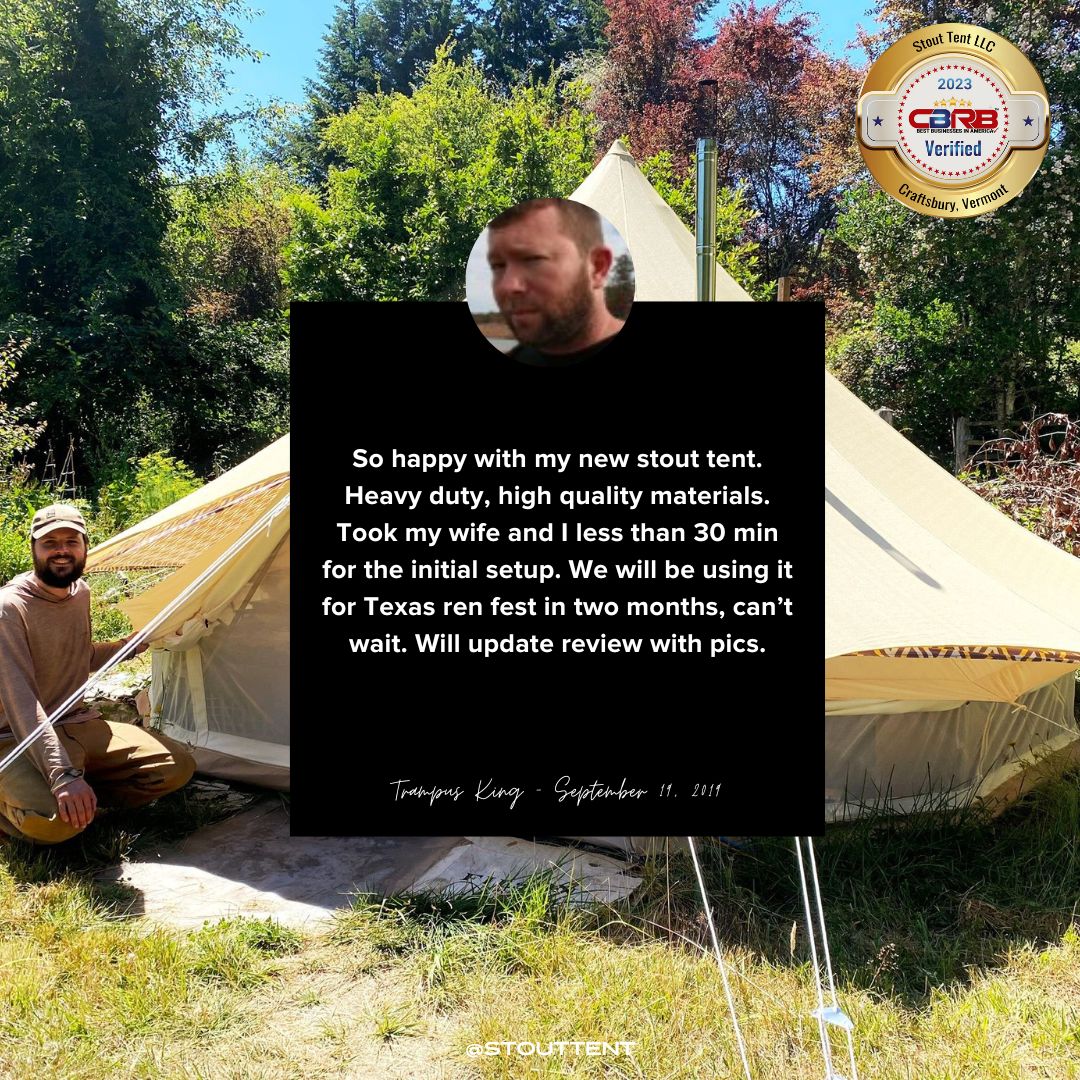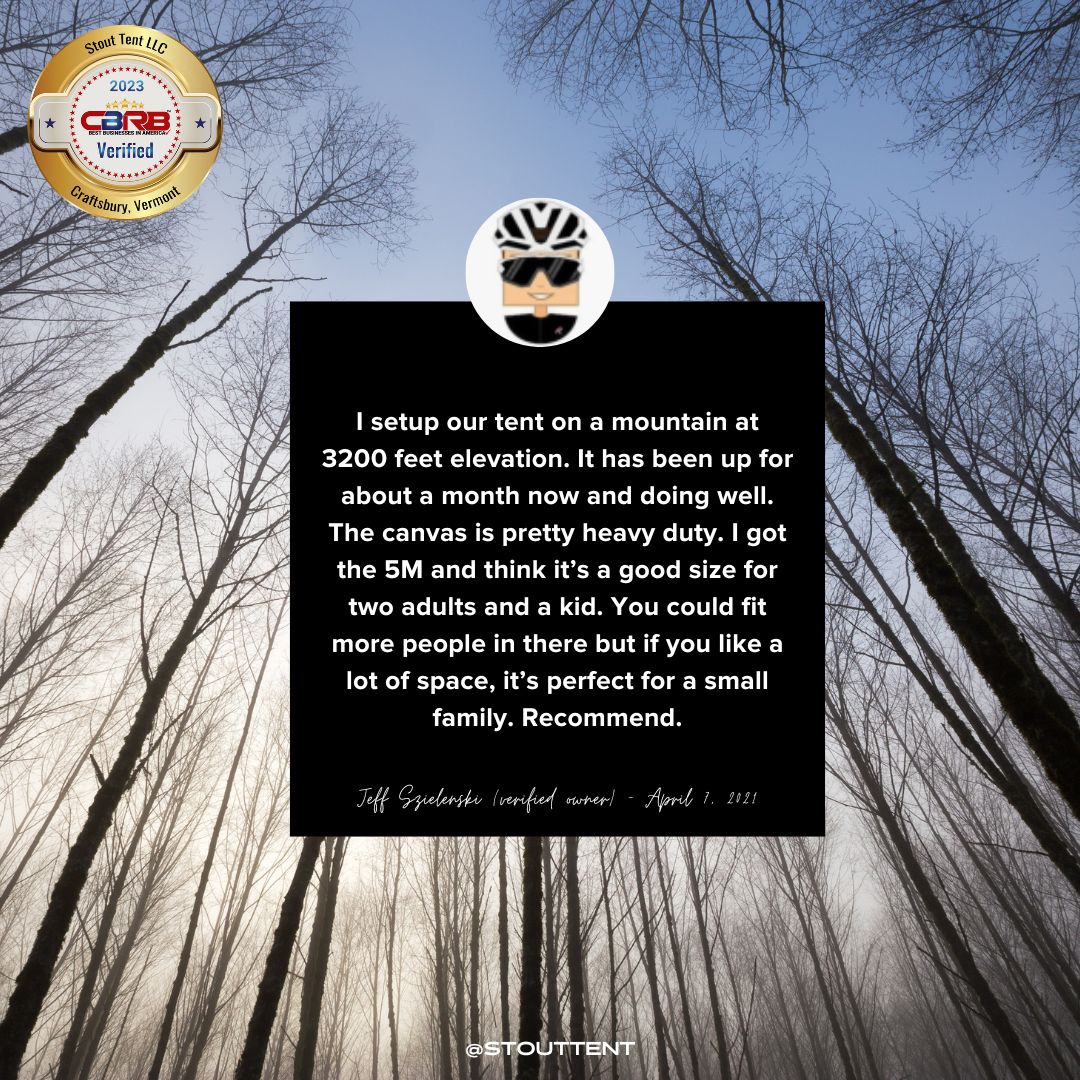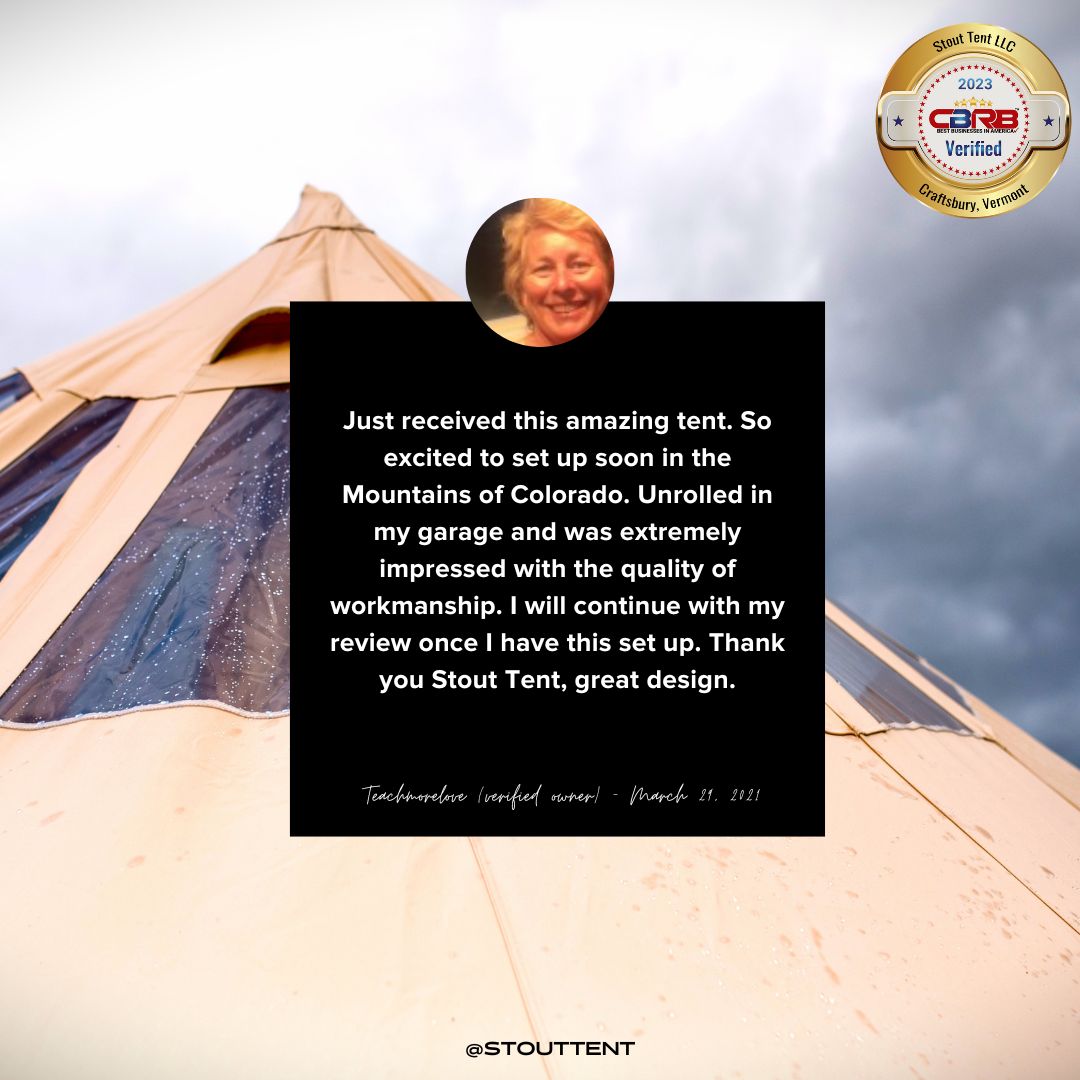 Our Best Accessories for Wet, Rainy Climates
Footprint (groundsheet)
We strongly recommend using a groundsheet in any climate to protect your canvas floor from punctures and abrasions. Just be sure to roll the edges of your groundsheet in toward the tent so that the edges do not stick out beyond the tent floor. This will prevent moisture from accumulating between the tent floor and the ground sheet, especially important in wet climates. The groundsheet also keeps your tent cleaner and drier, which helps prevent mold from growing during storage. A groundsheet is a small investment that protects your tent against potential hazards.
UV Sunshade (Late Spring and Early Fall)
If the UV Index in your environment is moderate or higher (5+), we strongly recommend protecting your canvas with a sunshade. Our sunshade is constructed from heavy-duty, high-density polyethylene woven fabric, designed to filter UV rays, protecting the canvas while allowing for breathability and heat to transfer out of your tent. It even cools the inside of your tent by about 10 degrees and offers protection against things like bird droppings, dust, and tree sap. The Sunshade can also be used independently of the tent for shade using your tent poles or a wooden 10′ pole.
Rain fly (Late Fall and Early Spring) 
We use canvas for our tents because it's breathable and lets moisture escape. However, the tent's roof loses its breathability when the waterproofing treatment gets soaked from constant rain. This causes moisture to condense on the inside roof of your tent. 
Expert Tip: When camping in places with a lot of rain and strong sun, like in the Pacific Northwest, we recommend using a rain fly and sunshade simultaneously during hot seasons. While the rainfly keeps your tent dry, its nylon material traps heat. By putting a sunshade on top of your fly, you protect it from the sun and reflect some of the UV rays, effectively cooling the inside of your tent.
Expert Tip:  We recommend opting for a smaller stove when camping in very rainy conditions. It can be difficult to achieve a comfortable temperature with larger stoves, and if your tent overheats, you won't be able to cool it down by cracking a window. You don't want to be trapped inside a hot, humid tent during a rainstorm.
Wood Stove
Our favorite choice for heating your tent is a wood-burning stove, especially the Winnerwell stove. It's a solid choice for those looking for a light but durable stove at a fair price. There is definitely a bit of a learning curve when it comes to wood-burning stoves, but they don't require electricity, or propane and last forever. The pay-off is definitely worth it, in our opinion. 
Electric Heater 
A portable electric heater is also a great choice for heating your tent.  Just make sure your extension cord is rated for below freezing. We like the dual tank Big Buddy heater, but any 10,000 + BTU electric heater will work. 
Dehumidifier
A portable dehumidifier can help eliminate any water vapor that does not exit through your tent roof. If you don't have a dehumidifier, a box fan can help as well. Ventilation is key when it comes to mold prevention. We like this dehumidifier from Amazon, but any brand will work. For reference when researching dehumidifiers, the Sunforger is 5M (16 ft), which is about 212 sq. ft. of floor space.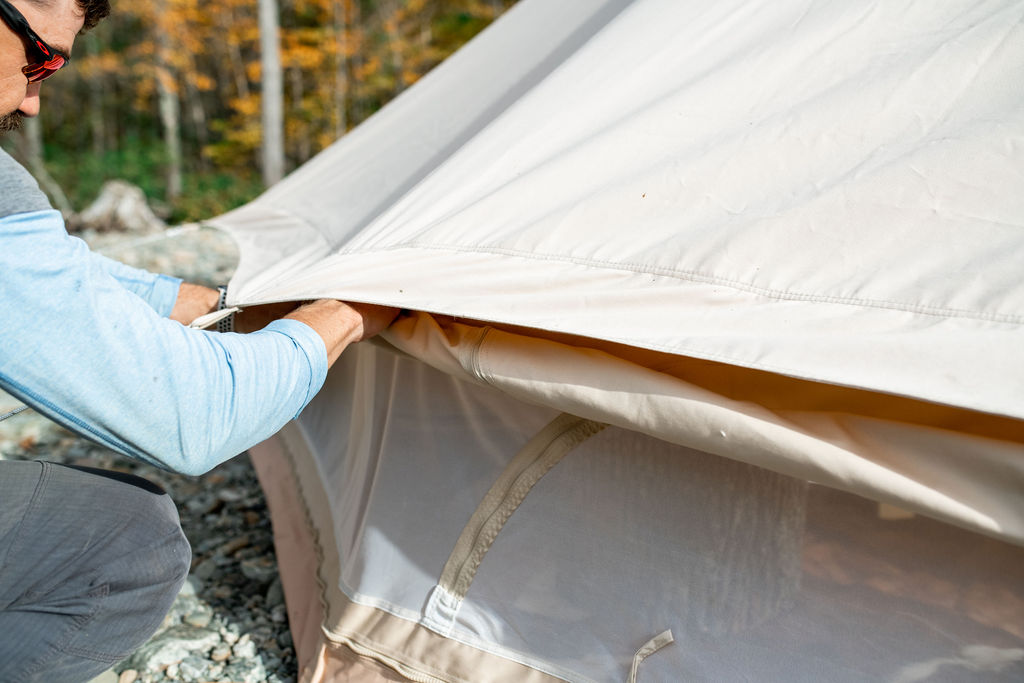 How can you know that Stout Tent knows what they're talking about when it comes to canvas...