The Durango is your ideal canvas tent for events. Its rustic charm and spacious interior make it the perfect gathering space for all your guests. Whether it's a wedding, corporate event, or special celebration, The Durango transforms your occasion into an unforgettable experience.
Rent The Durango for your next event, or head to our Shop and purchase one of your own.    
Our tipi-style event tents have their roots in the traditional Nordic Kata tents used by the Sarni people of northern Europe. The tents are conical in shape with sturdy earth-toned canvas wrapped around natural timber poles reaching 24 feet at the peak. They are made to withstand the elements with high-quality weatherproof and flame-retardant canvas.
The best part about adding these spacious tents to your event is their versatile design. Multiple tents can be linked together with walls up, down, or a combination of the two, making them the perfect option for any event during any season. With the walls raised, they provide a spacious, airy event space during warmer months, and with the walls down, they offer a cozy venue perfect for chillier months.
Whether you are hosting a corporate retreat, festival, or a beautiful outdoor wedding celebration, with our tipi-style tents, you can create a unique and stunning venue for your guests that is bound to be unforgettable!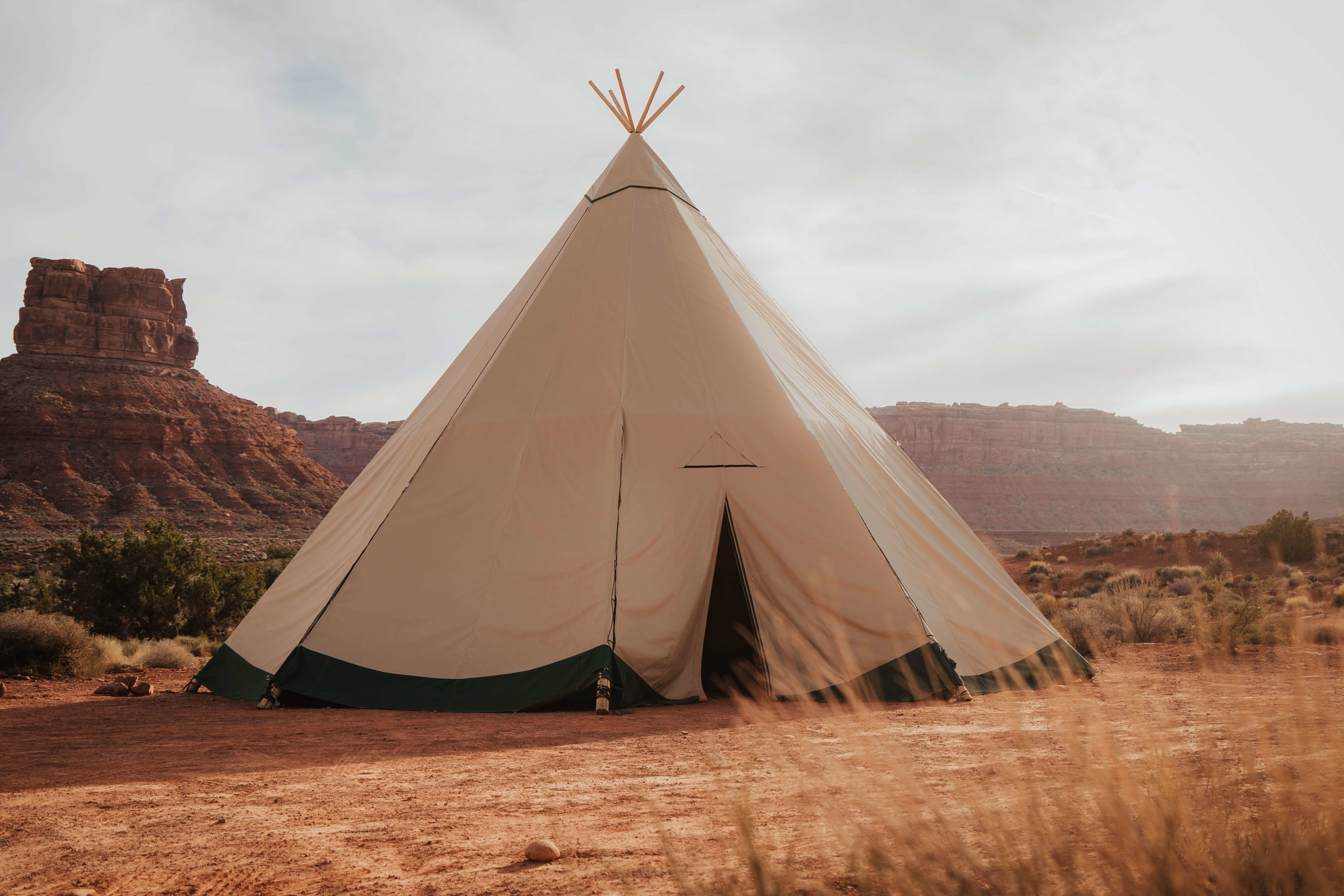 Size
34′ in diameter with sides down
43′ with sides up
24′ at center
Sq. Ft
907 with sides down
1452 with sides up
Capacity
72 ppl seated


128 standing
It is possible to create larger spaces with more capacity by combining more than one tent