Why have Stout Tents been on backorder?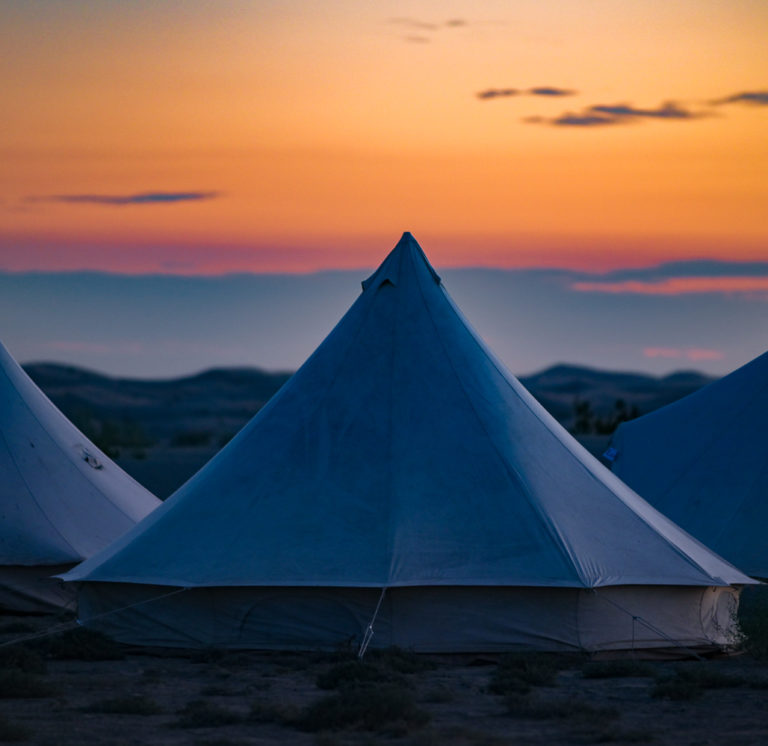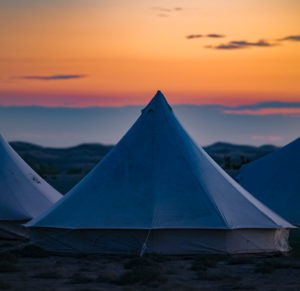 Some of you have reached out over the last few months asking why Stout's bell tents for camping and glamping have been so hard to come by, with the wait for arrival sometimes weeks long. We get it! It can be confusing, especially when other tent companies don't seem to be having the same supply issues.
We want you to be as informed as possible about why our bell tents have been so often on backorder this year as well as what the process of ordering, waiting for, and receiving your Stout Tent will look like should that happen again. If your question isn't answered below, please reach out to us at info@stouttent.com – your satisfaction is always our number one priority!
Bell tent supply and demand
This year has been a rough one for production and supply chains of all kinds! (Tried to buy toilet paper lately?)  Most canvas (and synthetic canvas) is finished in China, and most bell tents are made in China or Pakistan. Due to COVID-19, parts of China were in lockdown until April 2020; Pakistan had lockdowns nationwide until May. These lockdowns kept any type of textiles from being finished. Textile factories also endured labor shortages as workers were slow to return from rural villages following the lockdowns and Chinese New Year.
Once operational again, factories rushed to complete the work paused by the lockdown, and found themselves up against incredible international demand and some hard choices. It simply isn't possible to turn out the number of orders required, in the expedited timeline demanded by customers, without sacrificing quality. The factories gave their customers a choice: sacrifice quality, or wait.
Quality, the only choice.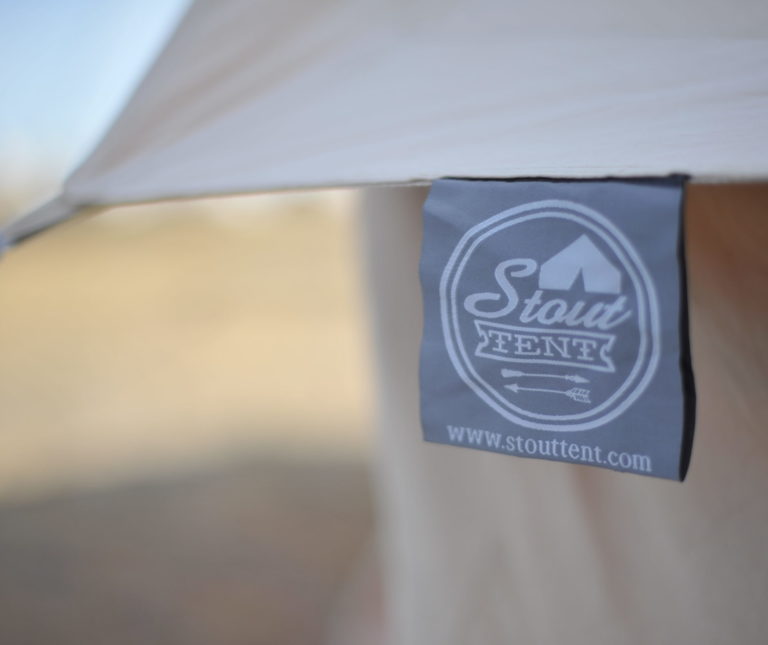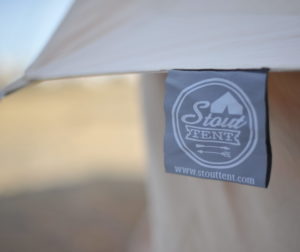 When Stout was faced with the choice of quality or speed, we chose to take our time and produce a quality bell tent product. We chose to maintain our brand integrity. Have we lost out on some sales? Sure. However, we stand behind our brand and our long-time ambition to treat our customers the way we want to be treated.
Now that we're about nine months into what has been an unusual year by every standard, do we regret our decision? Absolutely not! We've watched the troubles other tent suppliers and their customers have had this year, and we remain confident in our choice.
(Learn more here about how to know if your canvas has been properly treated.)
Is Stout Tent worth the wait?
We might be biased, but we think so!
We've received an unprecedented number of maintenance requests, on tents less than a year old, from customers purchasing from other canvas tent companies and now experiencing what sounds like production run defects. The calls to our office and traffic to our blog, looking for information on how to clean mold out of canvas are unusually high, and they're not coming from our customers. (We send a detailed 14-page  maintenance guide with every order.)
This year, we've even had other tent retailers come to us for resources and advice on tent maintenance.
It may be tempting to skip the wait and shop at other tent suppliers for what's in stock now, but our experience tells us that doing so will result in receiving a product that was rushed through production and made from poorly treated canvas.
We think you deserve better.
Other Frequently Asked Questions
Now that we've covered the basics of why our tents are on backorder this year, and why we still think they're worth waiting for, let's answer some other frequently asked questions.
Will I know before I order if an item is in stock or on backorder?
Yes! The product page will show whether the item you're interested in is in stock or on backorder. In order to see this information, you'll need to complete any available options for the product. For example, tent wall, tent size, and so on. Once this is done the product page will let you know if the item is in stock or back ordered.
How will I know when I can expect my bell tent or other Stout Tent product?
You'll find that most of our best-selling models include the estimated release date right on the product page and again in your cart checkout. For many of you, this information will be applicable. If you are interested in purchasing a product that doesn't include this information, please call us at (602) 845-0609 so that we can provide the most updated information to you.
If something changes and my order is more delayed than originally expected, how will I be notified?
You'll receive an email notification from us if our delivery estimate changes. We'll also send you an email with a tracking number once your order ships so that you can have the most up-to-date information possible.
Do orders ship in the order they are received?
Yes, orders for all of our canvas tent products and camping accessories do ship in the order they are received.
Is there a way to get my order to ship early?
There isn't a way for your order to ship from our warehouse early. However, you can choose expedited shipping at checkout so that when your bell tent and other camping accessories are ready to go they ship from the warehouse to you in 1-2 days instead of the 3-4 days it would take with ground shipping.
Do you offer a discount for back ordered items?
Any discounts we are currently offering will be reflected in the price shown on the website.
If I change my mind can I cancel my order for a full refund?
Yes, you can change your mind and receive a refund at any time. Just get in touch with us at info@stouttent.com to let us know.
We hope that was informative and answered all of the questions you might have had about why our bell tents and other camping and glamping products have been harder to come by this year than others.
Here at Stout Tent we are committed to providing you the best possible product along with the best possible service. If there's anything we can do for you, don't hesitate to reach out.
Stout Tent Team