Campsite Recipe: Dutch Oven Corned Beef and Cabbage
For many, corned beef and cabbage is the highlight of St. Patrick's day. Now, with this campsite recipe, you won't have to miss out on this mainstay of the Irish holiday while out at camp! Pull out your Dutch oven, get your campfire set up, and try this!
Campfires can be tricky to cook over because of the unpredictable and unevenness of the heat. The advantage of using a cast-iron Dutch oven over an open fire is that it efficiently disperses the heat and cooks evenly. You can cook directly over the flames or let it sit in the hot embers overnight for a slow-cook recipe. Although not meant for anything "delicate", meals like chili, stew, or pork are absolutely perfect for Dutch ovens. Cast iron dutch ovens are also hardy and easy to maintain, you can simply clean them with river sand.
Here's a dynamite corned beef and cabbage campsite recipe for cooking over a fire in your Dutch oven: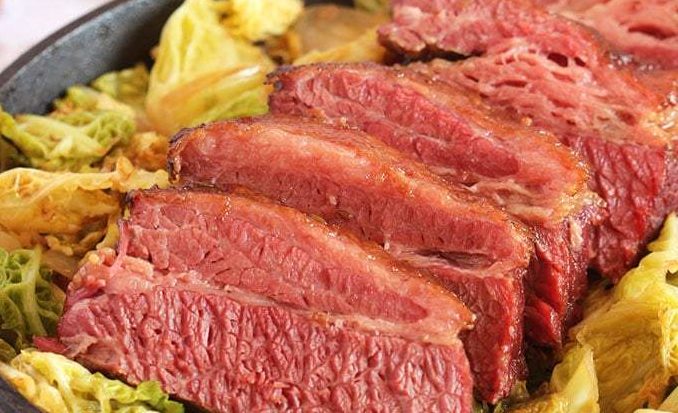 Ingredients
2 lbs Trimmed corned beef boneless brisket
1 Head green cabbage (6 wedges)
1 Small onion (quartered)
6 Carrots (quartered)
6-8 Potatoes (quartered)
1 Clove garlic (crushed)
Cooking Directions
Place corned beef brisket in Dutch oven and add enough cold water to cover the meat. Add onion and garlic, and bring to a boil. Reduce heat, cover, and simmer for 1 ½  hours. Add cabbage, potatoes, and carrots and cook for an additional 30 minutes. Serve and enjoy!
Add this fun, outdoor tradition to your St. Patrick's celebration. You can also check out a local brewery tour!