Plan a Backyard Camping Adventure
It's been a strange year and most of us are now staying home. Trips have been canceled and festivals postponed, so now is the perfect time to plan a backyard camping adventure!. Kids (and adults too!) love anything that's different and new, so changing up your sleeping arrangements for the night is a fun solution to bust the stay-at-home blues.
Use the tips below from expert Glamping Adventure company Stout Tent to host a family backyard campout!
It's All About the Tent
If you happen to have camping gear, time to dig it out. Depending on the space you have available in your yard, you may not be able to use everything, but pull it all out and let it be a teaching moment. Have the kids help you decide what you can use!
If you want to sleep outdoors, a good tent is in order. If you're just sleeping outside for a night, any tent will do, but if you're really going for the adventure and trying to create the ultimate experience, THIS is the tent you want! Plus… you can fit up to 2 queen beds in it. Sleeping bags are great, but if you can sleep on a mattress, why not do it?!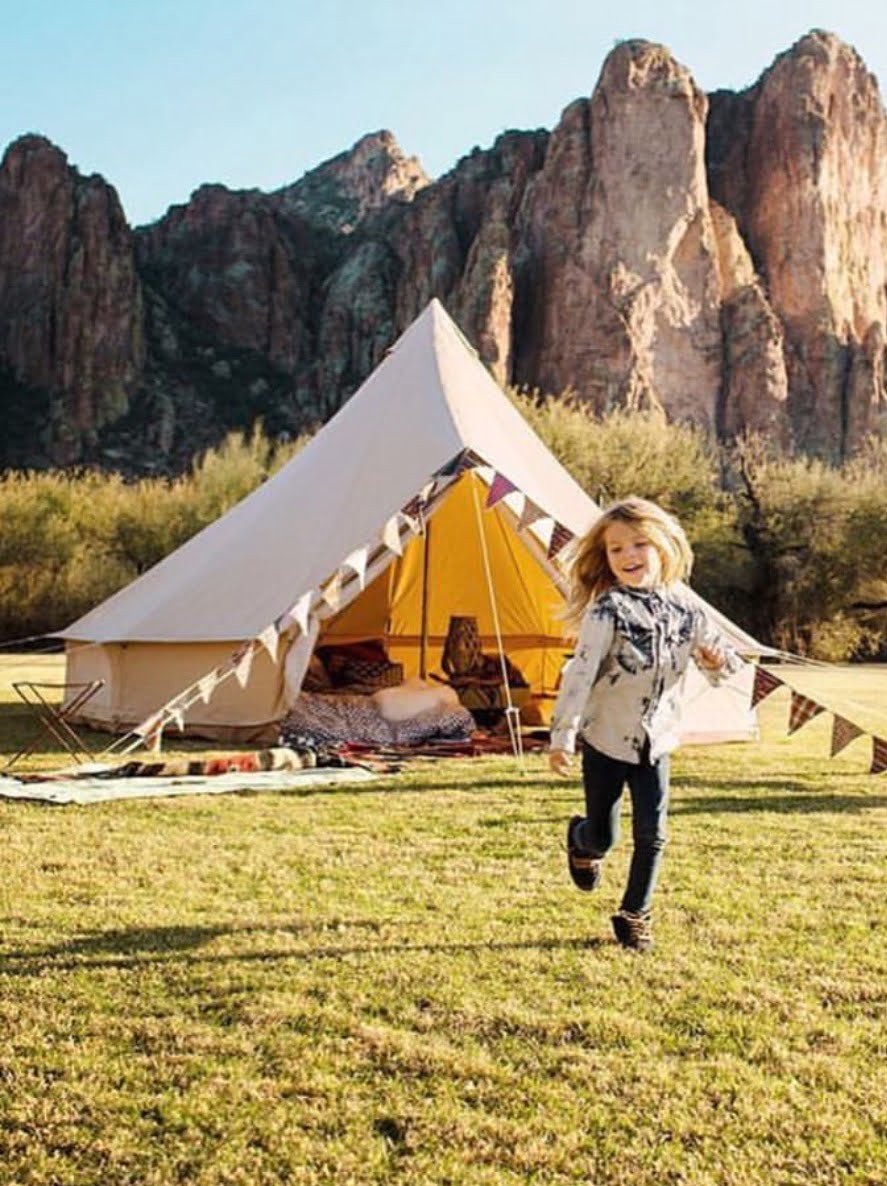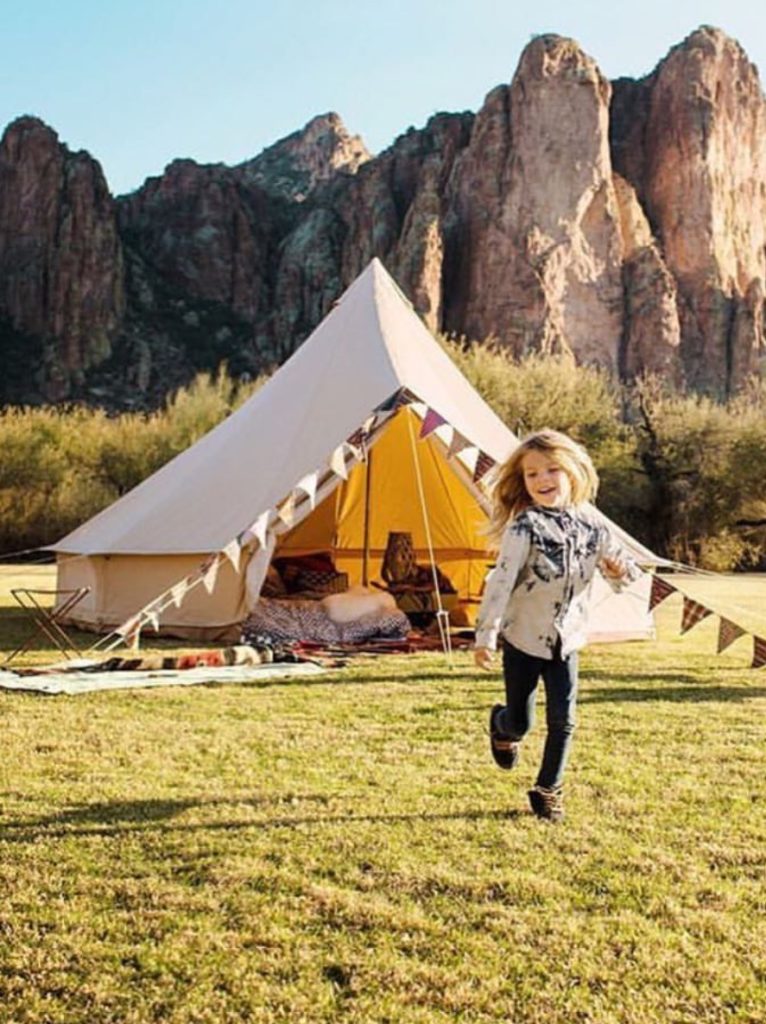 Stout Tent's Bell Tent is THE tent to boast in the Glamping world. Your kids will LOVE it and you will to. Bonus – not only will it be fun for backyard camping but it will double as an extra room for your kids to play in while you're staying sheltered for the next few weeks. At 10ft tall and giving your 212 sq ft of space to play, your kids will never want to come out!
See how this Tiny Home loving family uses their tent as a play room!  
Love the bell tent but don't want to buy? Did you know that you can rent a Stout Tent Bell Tent? This is a great option if you don't want to purchase camping equipment that you may not use very frequently. 
Chow Down On Camp Food 
For the most real camping vibe, consider packing a cooler full of food just like you would if you were heading out to the campground. If you don't have any way to cook in the backyard, you can always pack it full of sandwiches, fruit, and other ready-to-eat foods.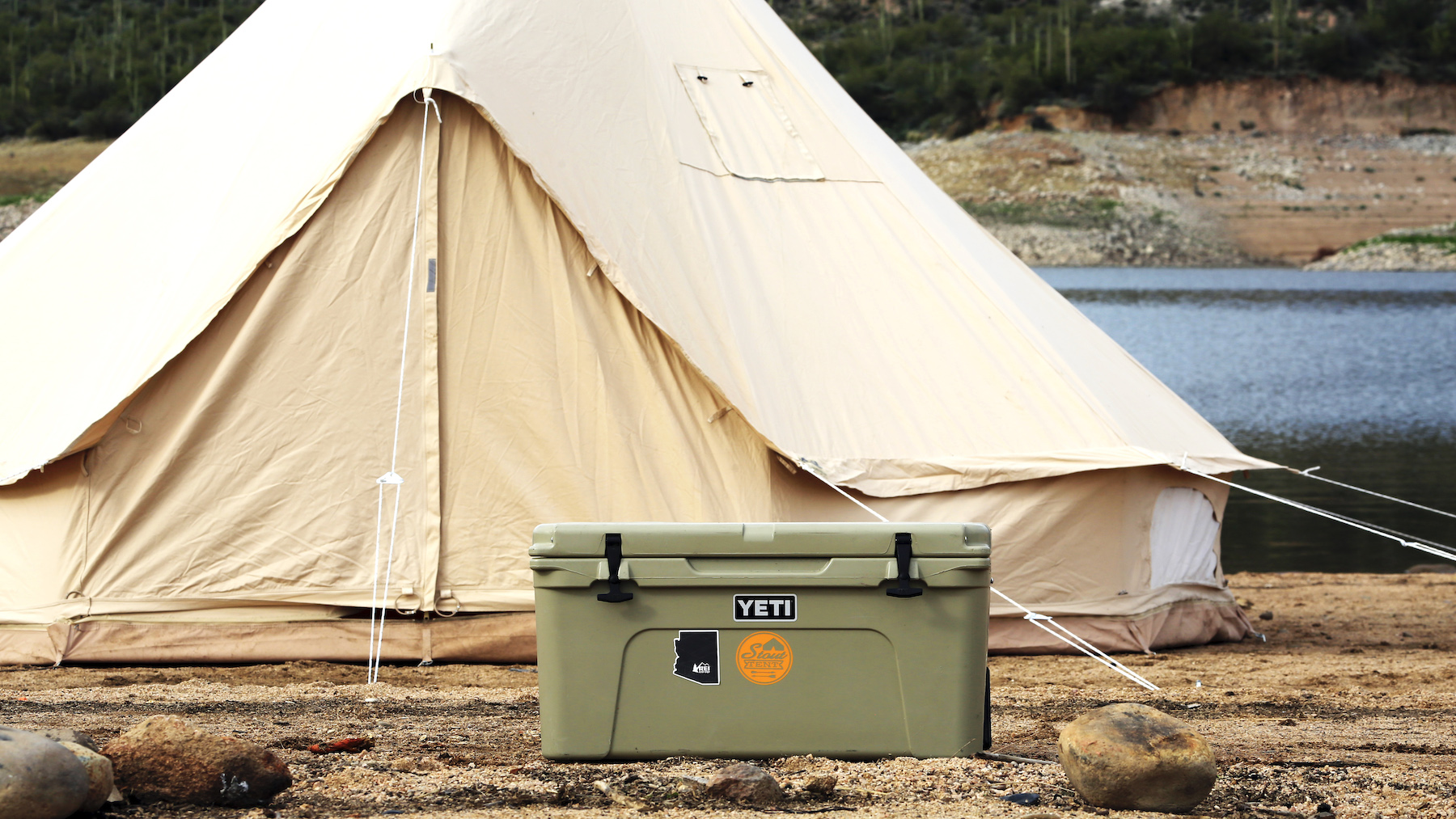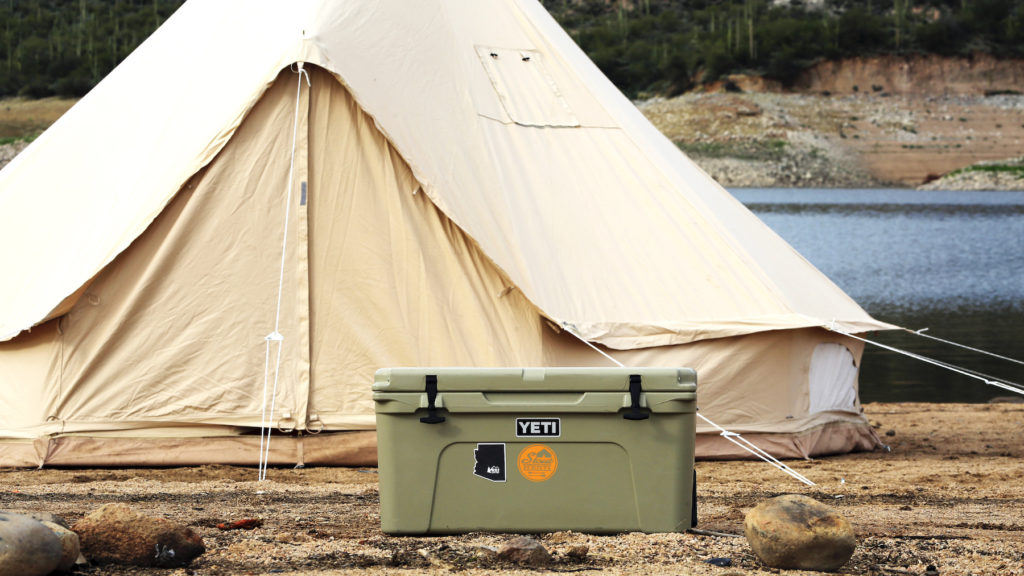 If you have a fire pit or even a grill, you can pack foods up to cook outdoors. Nothing that says "camping" quite as much as a hotdog on a skewer cooked over an open fire. More of a foil dinner fan? Check out these recipes!
And whatever you decide to eat for dinner – don't forget to include S'mores for dessert (click the link, these are not your classic s'mores)!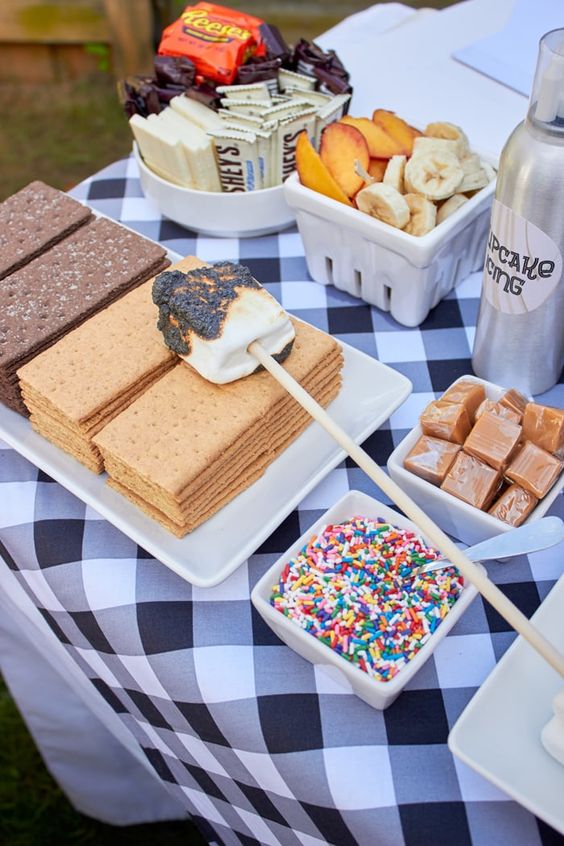 Plan Some Outdoor Fun
We've all been stuck inside lately and the best thing you can do when you can't "go somewhere", is BE where you are! In this age of life on the internet, kids sometimes need a reminder of how much fun it is to PLAY. Ignite their natural creative spark with some fun camp games.
Throwback Fun: Classic games like Simon Says, Telephone, Tag, and Name That Tune are fun for all ages. Plus, they don't require anything but you!
More Ideas
Flashlight Foraging: Someone hides a small trinket or toy somewhere in the backyard, then, when it starts getting dark, everybody goes on a hunt to find the item. The hider may need to give people a hint for where to look, but they'll love scavenging to find the treasure!

Campfire Stories: What's a campfire without gathering around for some storytelling? Spooky or silly stories, find your family's fun.  Use a flashlight to illuminate your face for extra effect. Or tell a story in-the-round, where each person takes turns to build upon the story as it goes. (Get ready for giggles!)

Stargazing: If it's a clear night, spread out a big blanket, throw down some pillows, and cozy up together to look at the stars. You can bring pictures of constellations to search for, or use your imaginations to dream up your own star shapes!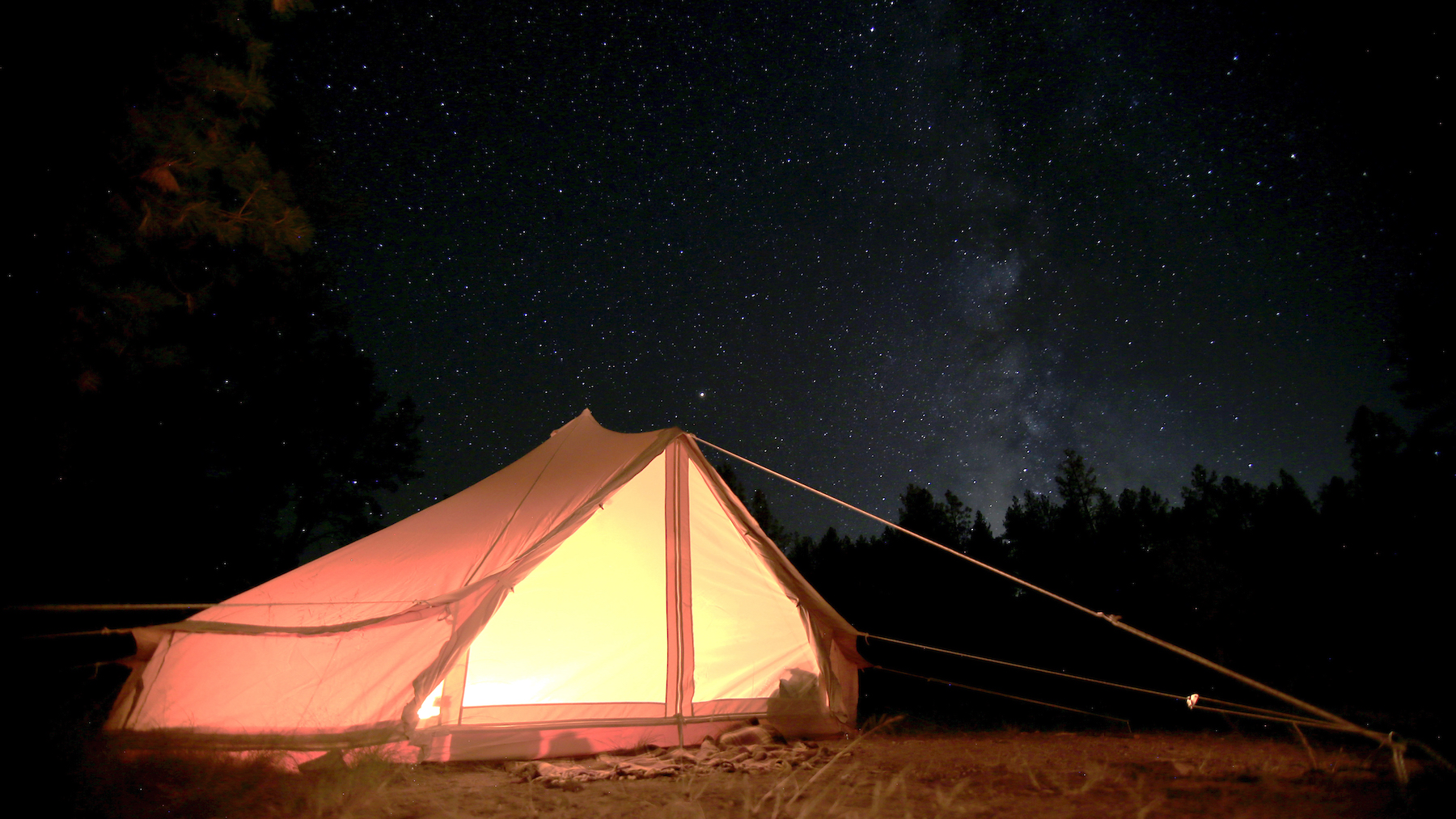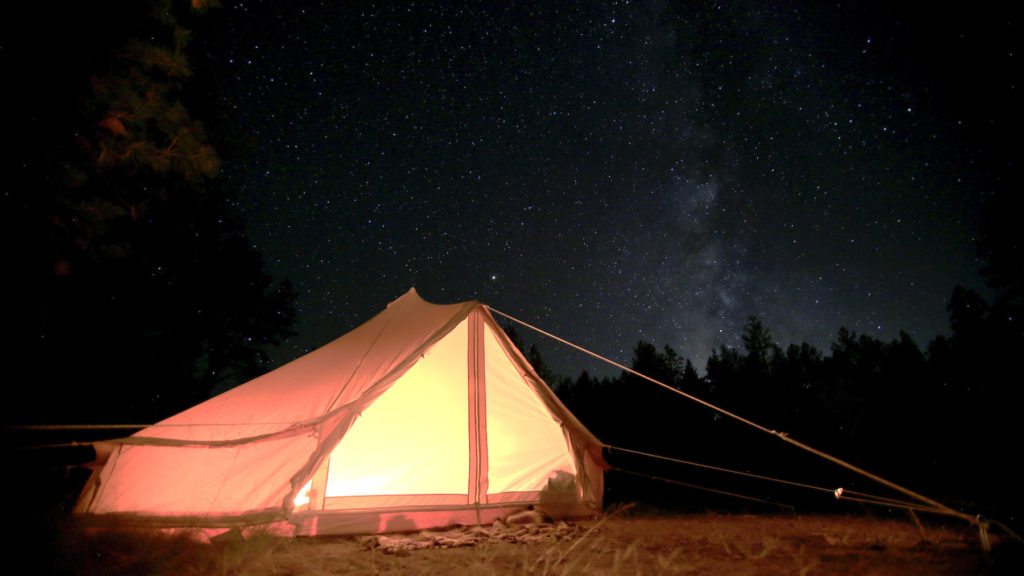 Make it Magical
Add to the ambiance. Set the scene by hanging lamps or stringing lights around the tent (these will do the trick). They'll illuminate your campsite with a soft glow, and help everyone feel more comfortable spending the night outdoors in the dark.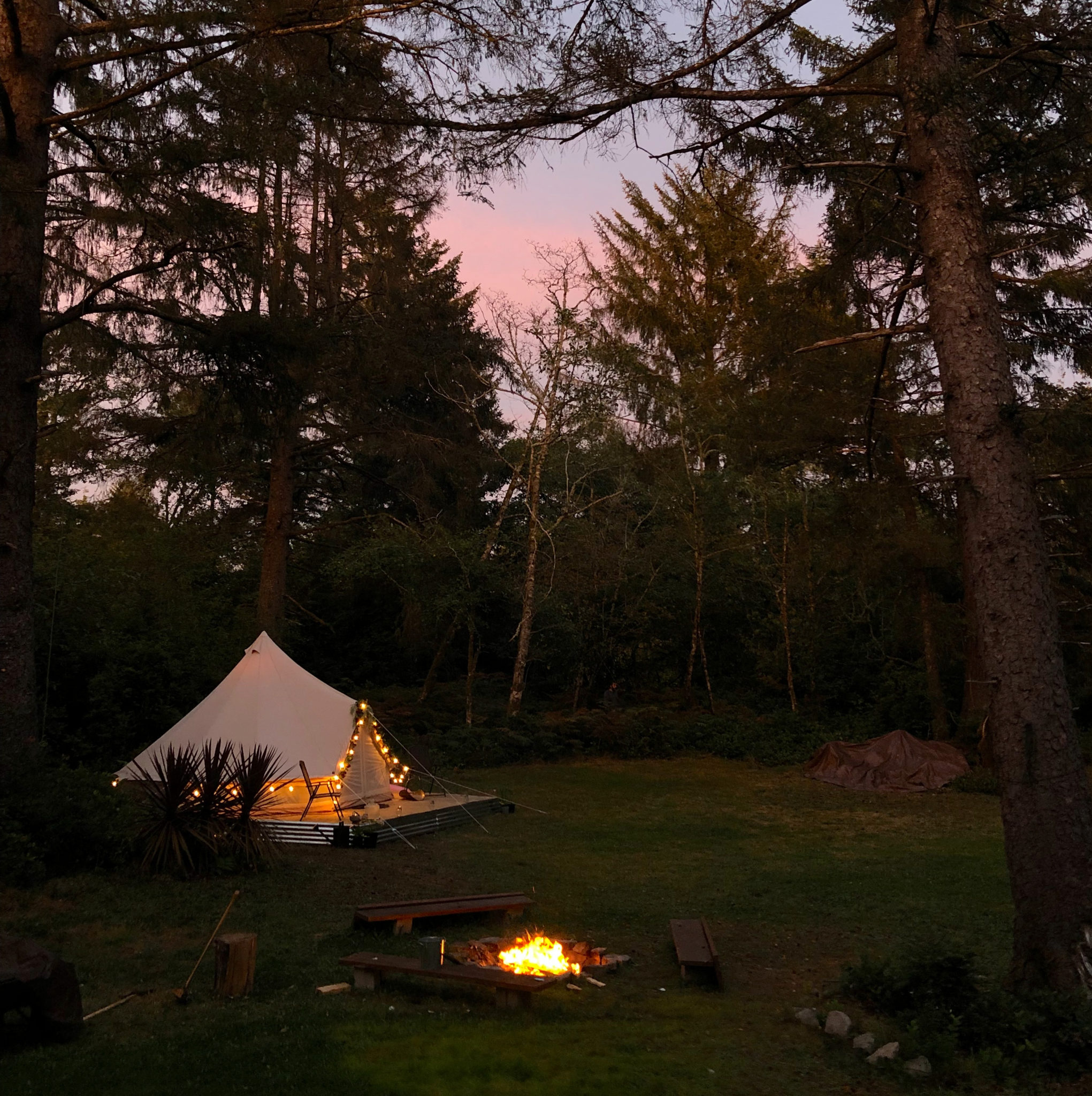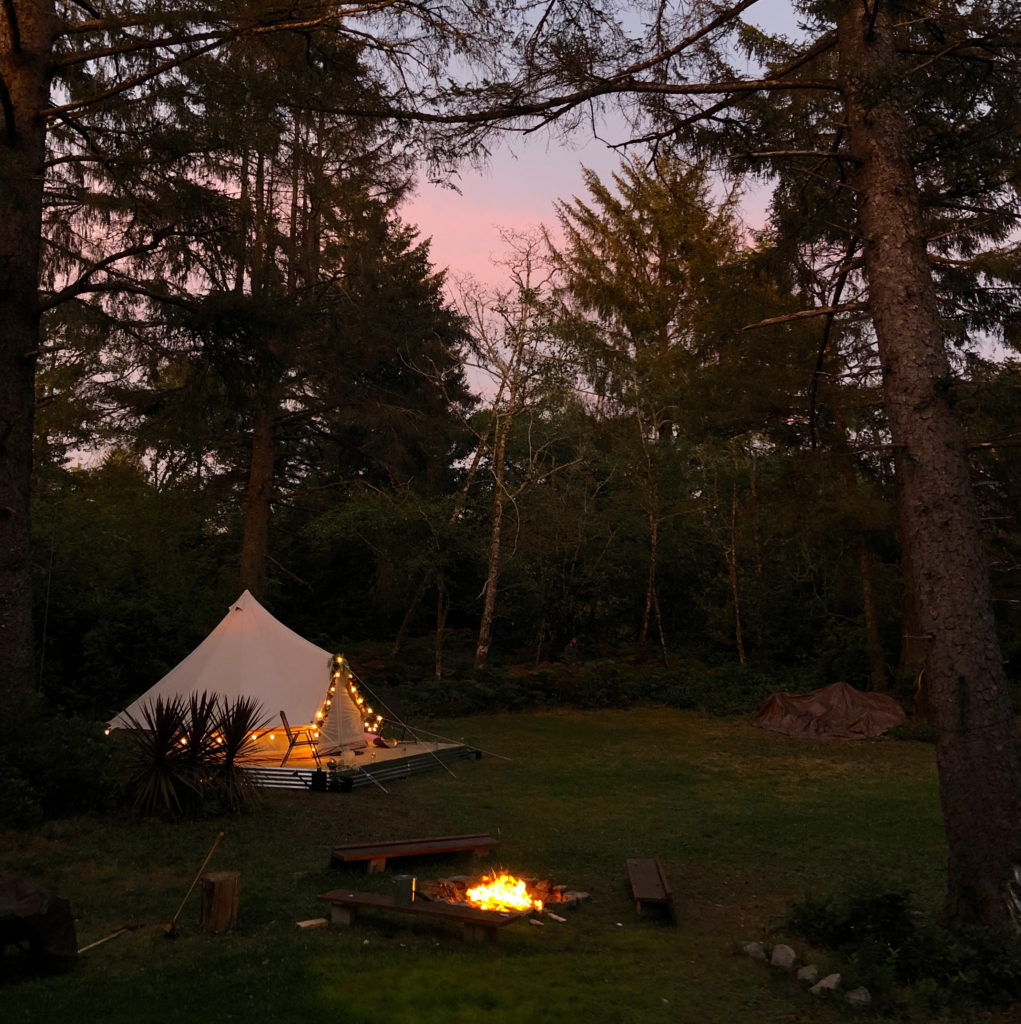 Photo Credit Northgrown Films
Whether it's your first time camping as a family, or you're seasoned campers who are stuck at home, backyard camping is fun at any age, because adventure can be found right outside their door. Use this checklist to plan your family camping trip.