25 Gifts for Men Who Love Camping
Struggling to find a gift for the man in your life who wants nothing more than the earth, air and water? We know the feeling so here's some help! Below are 25 of our favorite gifts for men who love to be outside: Hiking, camping, fishing, climbing, kayaking, trekking the National Parks or going out in an ocean canoe… Whatever their adventure of choice, there's a great gift to go along with it.
Every outdoor lover needs a pocket knife. We love these engravable pocket knives from Everything Decorated on Etsy. The pocket knife has a belt clip and a 3.25″ inch blade, perfect for tacking all those little jobs that come up when on your adventure.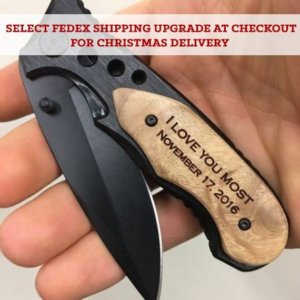 2.
Wood Burning and USB Charging Camping Stove:
BioLite CampStove 2
The MUST HAVE camping (or Glamping) accessory for 2019! Electricity Generating Wood Camp Stove. The CampStove 2 is a portable camping stove that cooks meals and boils water in minutes – while charging your devices! Make wood-fired meals and charge devices at the same time using sticks and twigs found around your campsite so there's no need to carry additional fuel.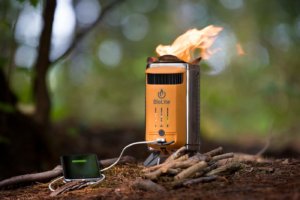 These GORGEOUS Walking Sticks are made in the USA by skilled craftsmen using the highest quality wood and time-tested methods. Unlike sterile, lifeless metal canes and poles, Brazos walking canes offer natural appeal because they are made from real wood. You can see the fine detail and beauty of the actual tree when you look at one. Each cane is a work of art. BONUS – sticks can be personalized with laser engraving!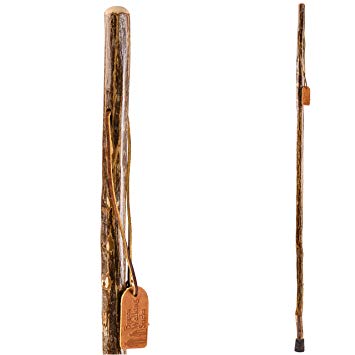 Made-in-America wool camp throw is one of the most popular Pendleton Camp blankets. Originally used by shepherds to brave the elements of the Pacific Northwest—the rugged wool versions are still woven there today. These smaller sized blankets make a great gift for outdoor enthusiasts. Pure virgin wool/cotton. Monogramming and Embroidery Customizations available!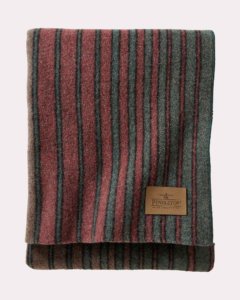 5.  Satellite Communicator with Maps and Sensors: Garmin, inReach Explorer
Does your guy like to venture off the grid? Not a problem…as long as he's carrying an inReach SE+ or inReach Explorer+. These handheld satellite communicators are designed for the outdoor enthusiast who wants to roam farther and experience more — without compromising their loved ones' peace of mind.  inReach provides communication, location sharing, navigation and critical SOS functions for anyone who loves getting away from it all, on land, water or in the skies.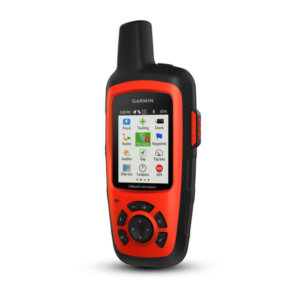 Gift an annual pass for America's National Parks and plan a grand adventure! Camp or hike at one (or more!) of the 60 US National Parks this coming year. We personally love our home state natural wonder, The Grand Canyon, but with all our traveling to these beauties across the country we've found that you really can't go wrong. Each pass is valid for 12 months and includes 2 signatures for 2 pass holders.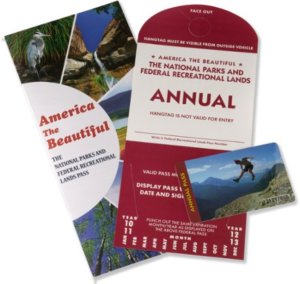 A must have for winter or snow camping. Originally designed for the world of humanitarian aid, this little stove developed a cult following due to its clever engineering and robust design and has been heating up the camping world ever since. Lightweight and durable, these stoves break down into a nicely-sized box when no longer in use and you can truly take them anywhere. Best of all, these are some of the safest stoves to cook on; the long flue makes sure to send those nasty gasses up and away from you, the cook. And because this isn't an open fire, it's nearly 10 times as fuel efficient.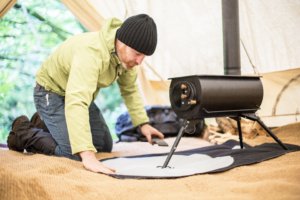 An all-season point-and-shoot camera, engineered tough so you can take beautiful images on land and even in the sea. Since the Nikon Coolpix W100 is "everything proof" including waterproof, shockproof, dustproof and freeze proof, you can take images in any type of environment with the comfort of worry free durability. It's water resistant to 33 feet, so you can even take it with you to the beach, or lake. Capture your adventure in vivid photos and Full HD 1080p video at 30 frame per second with sound. Includes a 32GB Card + Battery with Charger + Floating Strap.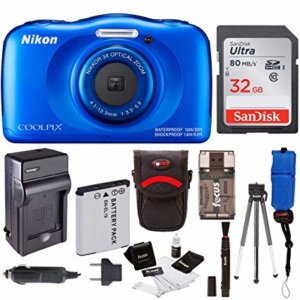 Make a perfect cup of coffee no matter where you're camping! This portable coffee maker is designed to work just like your coffee maker at home. Simply spoon grounds into the removable filter basket, add water, and press the InstaStart push-button ignition for convenient matchless lighting. Hot coffee served in about 18 minutes. The 10-cup glass carafe holds enough coffee for the whole family, while the Pause 'n Serve feature lets you grab a cup before the brew cycle is finished. An integrated PerfectFlow regulator delivers constant heat, even if the weather is cold, fuel is low, or you are at a high altitude.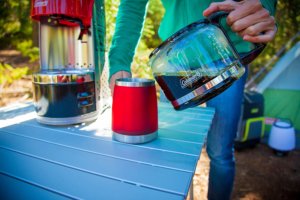 Ideal for those cold nights camping in the fall or winter. This is the same heater we use in our tents for events when the weather drops below about 45 degrees fahrenheit. With a larger heating surface, fold-down handle, swivel-out fuel connection, and an easy-start four-position control, Mr. Heater sets the new standard for portable radiant heating comfort. It has a low-oxygen shut-off and tip-over safety shut-off systems for safe, reliable heat anytime, anywhere. Perfect for spaces up to about 200 sq ft.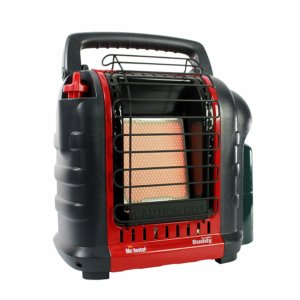 11.
Portable Solar Generator Kit:
UPEOR
No need to be forced off-grid! The UPEOR solar generator kit is so convenient and ensures you always stay connected. It's lightweight, making it easy to carry with you on your trips. Use a solar panel to charge it or a direct AC power plug to fill the battery up. It has 4 Ports – 3.7 V output to LED light, 2 USB 5V DC Output for your tablets, iPhone, iPad, laptops, fans, digital camera and USB shaver charged up. Widely applicable to camping, hiking, fishing, expedition, hunting, outdoor activities.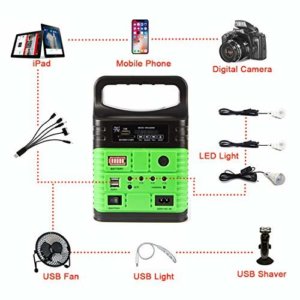 Designed for an endless combination of seating positions, Winnett Folding Zero Gravity Chair includes one that makes you feel as if you were floating. Crafted from a weather- and rust-resistant steel frame, it features a mesh back and heavy-duty elastic cord for maximum support and relaxation. Its foldable design allows for easy storage and set up, making it a great option for poolside lounging and camping trips alike. A handy tray attaches to hold your drinks and snacks.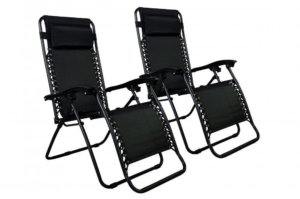 One of our personal favorites! The Yeti Cooler! Simply put, everything about the YETI Tundra 45 Cooler is engineered for one purpose – to keep ice frozen and contents cool longer than the competition. It's has an extra-durable UV-resistant shell and food-grade/dry-ice-compatible plastic interior. The lid features a whopping 3″ of insulation where it's needed the most, a positive-sealing freezer-style gasket and rubber T-latches for a reliably secure closure. Nonslip, nonmarking feet keep it in place on deck. Leakproof drain plug. Lockable to be bear-resistant (Take it camping!). Holds up to 26 cans with 2:1 ice ratio.
Now you can stay cool and have ample light on those warm summer nights. The  hook at the top makes it easy to hang on a tree trunk or you tent. A great choice for camping and festivals! One D battery can keep the fan working for 5 hrs in high speed mode, and 15 hrs in low speed mode, 20 hrs for led light. (Keep it handy at home as well, it works great in a power outage too!)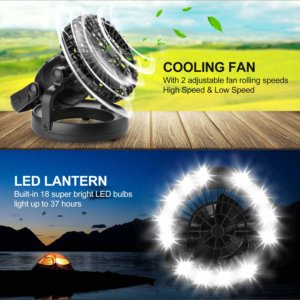 Day trip or camping at the river, lake, or ocean… where ever you are we recommend taking the Lifetime® Kayak with you! It's lightweight and easy to transport, yet durable and long lasting. The Zenith Kayak by Lifetime® offers high performance and a laid back, recreational vibe. Complete with a flat bottom hull and chine rails, this boat boasts awesome tracking and excellent stability to keep you cruising the waters. An adjustable seat back and footrests keep you comfortable while you paddle, and the multiple storage options accommodate your gear all season long.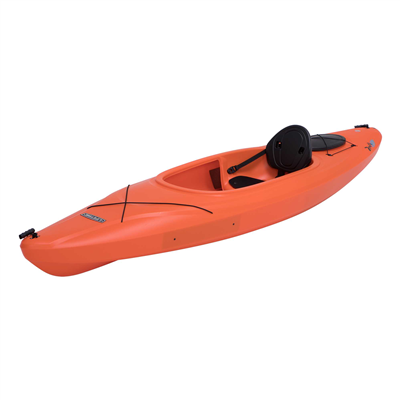 Sports Teams, Military, Greek, Themed, Emergency Services, Collegiate …. they have it all! Add some personalized fun to your camping trip or BBQ. Want a little competition? You can ever order Rivalry boards! Such a fun gift!  Game boards are regulation-size made out of 2×4' solid wood frames and feature  ½ inch cabinet grade domestic plywood tops. Made in accordance with ACA  regulation, so they'll be great for tournaments or home play.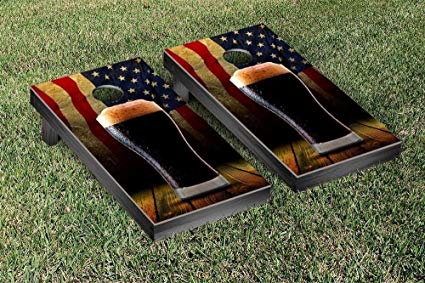 This Celestron PowerSeeker 70EQ 21037 telescope's multicoated 3x Barlow lens combines with its 10-165x magnification capability and 5 x 24 finderscope to make it fun and easy to observe terrestrial and astronomical objects in crystal clarity. In other words…. you'll be able to see all those stars you set out looking for on your next adventure into the wilderness!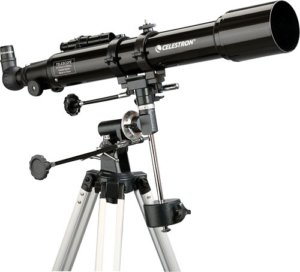 You just really can't go camping without a hammock, ideal for hiking too! Light and compact enough for backpacking, yet robust enough for backyard luxury, the popular ENO DoubleNest Hammock sets up in seconds and has plenty of room for 2. The strong nylon taffeta fabric and roomy design accommodate up to 400 pounds, so you can relax with a buddy or just hog the whole thing for yourself. Built to last with triple-stitched seams. This lightweight gathered-end hammock tucks into an integrated stuff sack the size of a grapefruit and weighs just over a pound, so you can keep it in your car, your daypack or your boat—ready to hang whenever you are.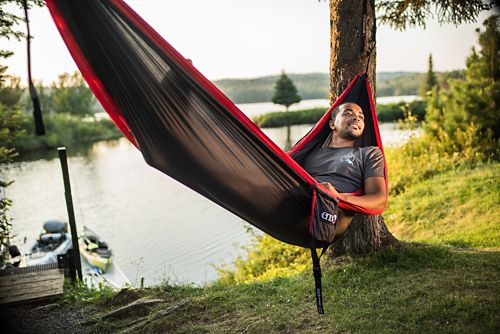 Nature seems to inspire thought and writing doesn't it? Take along one of these gorgeous handmade leather journals and put pen to paper. Crafted by expert artisans with only the finest leather and paper, it will last for generations. Each leather journal and notebook is artisan-made using the finest U.S. sourced top-grain leather and acid free paper. A custom personalization is available on all of our journals. When you add your name, date, or phrase, you create the ultimate thoughtful gift.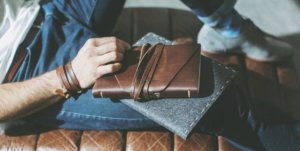 Every campfire needs a guitar. Perfect for the beginner or young musician, this ultra-affordable dreadnought acoustic guitar features a whitewood body, which brings out lots of mid-range punch. The painted maple bridge and fingerboard add clarity to each note, and a striking look to the front of the guitar. The RA-90 also features nickel hardware and covered tuners. This Rogue acoustic guitar will certainly get the job done, at a price that anybody can afford.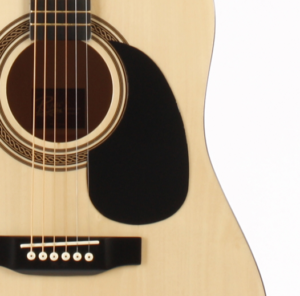 Cool mornings and cozy nights, pack this warm Brodeo Beanie from Patagonia for your next outdoor adventure. A classic cuff beanie made with a warm blend of 70% recycled wool, 26% recycled nylon and 4% other fiber. Available in 8 different colors. Affordable, perfect gift and stocking stuffer!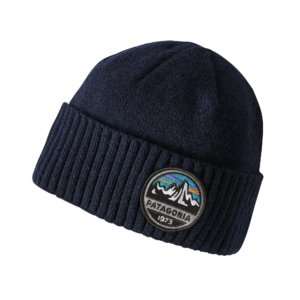 Extreme Survivalists and novice campers alike will love this tool! 3Cr13 stainless steel blade coated in durable titanium. The thermoplastic rubber handle has a Ferro rod inside for fire starting (how cool is that?!). The head has a flat surface on the back for pounding. Includes hard sheath with buckle fastener and loop for belts up to 2" wide.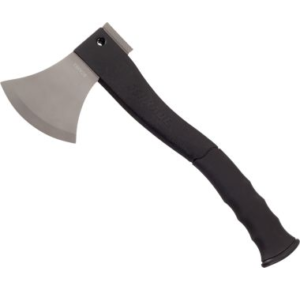 If you're headed out into nature, on or off the beaten path, go prepared! Fun for education and essential for safety, this guide features 90 venomous animals and more than 250 poisonous plants and fungi. The 340 line drawings make identification fast and simple; 160 species are also illustrated with color photographs.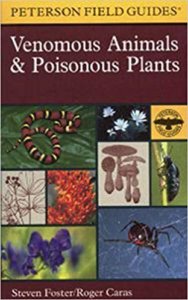 24. Texsport Heavy Duty Camping Cooking Tray
Campfire cooking essential! The Heavy Duty Camp Grill from Texsport is welded of high quality steel to go over a campfire. This grill is a sturdy cooking accessory makes it easier to grill your outdoor feasts. It is designed for cooking over an open fire. The grill comes in medium (16" x 12"), large (24" x 16"), and extra-large (36" x 18") sizes. The legs fold underneath the grill for compact storage.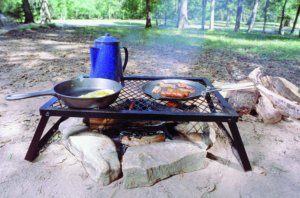 You'll be the talk of the campground in this tent! A true four-seasons tent, take it with you to your local campground, grand camping adventure, or just set up a Tent Palace for the kids in the backyard. A bigger investment than the cheaper plastic tents, these quality canvas tents come loaded! Zip in/ zip out groundsheet, gives you the freedom to roll up the tent walls and enjoy maximum ventilation and cross breeze. A Stove Jack, sized to meet industry standards and professionally installed lets you use a wood burning stove to keep you tent cozy when it's cold. Pro-Metal Sliders to serve as tensioners on your guylines. Made to last, won't snap or deteriorate from harsh UV rays like typical plastic sliders. Highest quality mesh screen door and (4) windows let you open the tent for a breeze or a view without worrying about bugs or critters. It even has a BUG GUARD WALL for an extended mesh inner wall along the entire bottom wall of the tent, keeping all unwanted critters OUT.