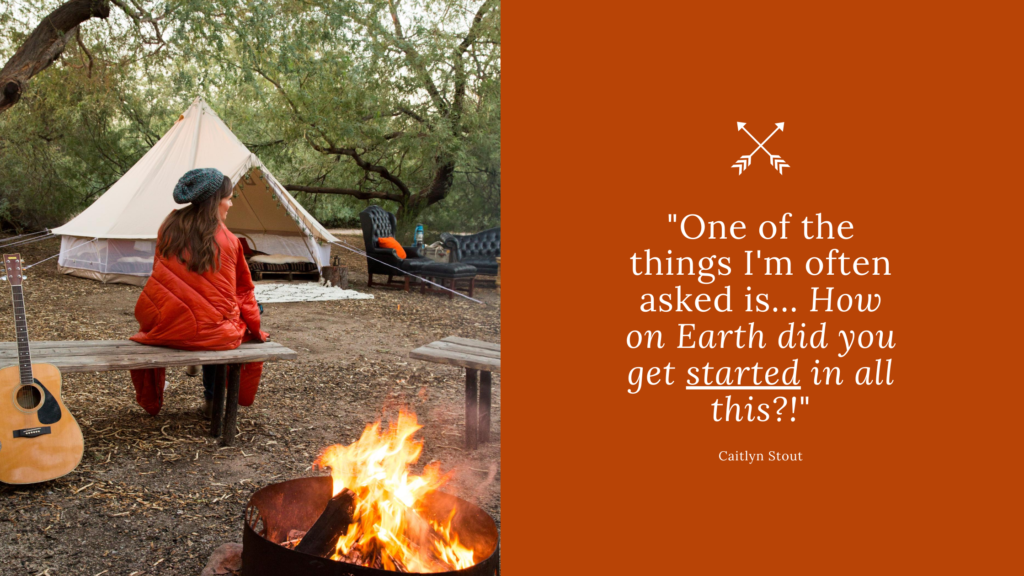 ORIGINS: The Beginning of Stout Tent
Starting Stout Tent changed my life and it was always my dream not just to share these beautiful tents with people, but to share the possibility of what could be. 
For as long as I can remember I have been excited about a few seemingly unrelated things: travel, outdoor recreation and entrepreneurship. In my family, I am famously remembered for sobbing because I couldn't join my Dad and brother at Boy Scouts, and wasn't thrilled with the arts and crafts vibe of the local Girl Scout troop. Later, after studying abroad in South Africa in college, I started a Dala-Dala (think pre-Uber rideshare in a crazy African themed bus with loud music) for the downtown bar area near ASU with a couple of girlfriends. After wrapping up college, I eventually landed in Corporate as a Capacity Planning Engineer…  I was really good at it, but you can imagine where someone with my values ended up after grinding in a cube for a while… back at self-employment.
I had come across bell tents in a European magazine and instantly ideas started flowing. A short time later my husband and I took a gamble and spent our nest egg of $6,000 and ordered some canvas Bell Tents to start a small party tent business. We were thinking about sleepovers, tea parties, and bought our fleet.
Let me spell out the size of this gamble though. At this point in my life I had 3 kids, a 4 year old, and 1 year old twins. I had left my "secure corporate job" and was full time mommin' it while throwing everything I had, energy and resources, into this new idea.
Almost immediately, we hit a hard learning curve. When the tents we ordered arrived we realized, not only were they not real canvas, but they were really poor quality, some with the seams not even finished. My husband Jim, an ARMY veteran of 8 years pulled out his sewing machine, and got to work in our living room. He fixed the seams, reinforced the weak-points, and improved upon some major design flaws. We quickly realized that if this was the best that the Bell Tent world had in store, we had a real shot at manufacturing tents ourselves.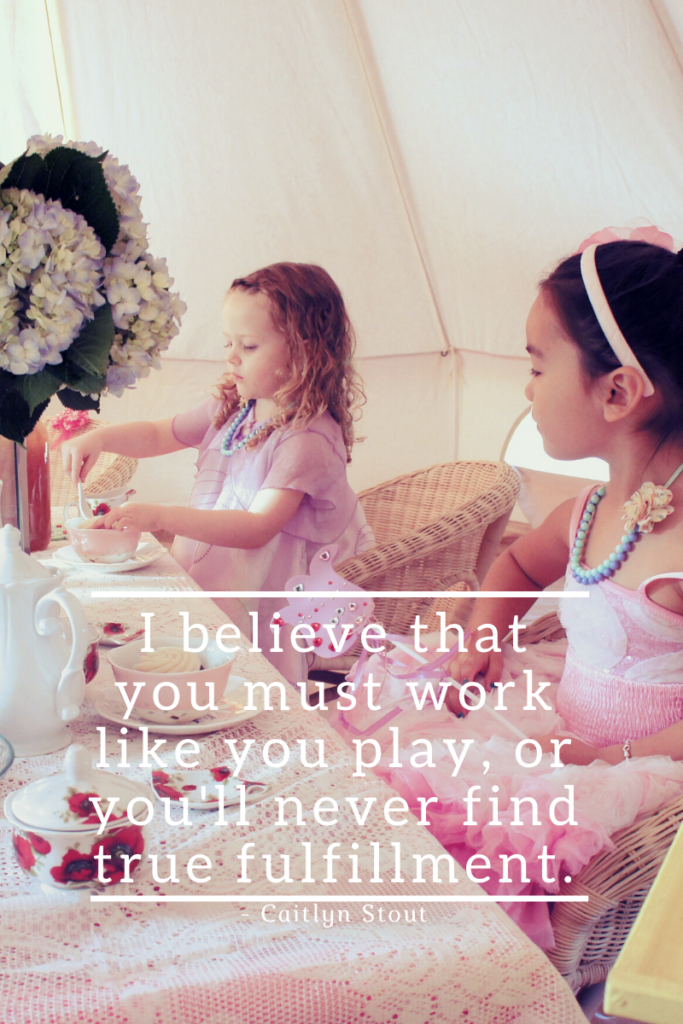 We spent the next 5+ years camping in bell tents, exploring expos and outdoor industry events, taking camping test runs with our kids, inventing/creating/sewing late into the night together, and most importantly by being people and a business that our customers could count on.
Our original idea morphed and changed and grew exponentially year by year. What started as a kids party business transitioned into larger and larger events like weddings, corporate retreats, and today we produce glamping at some of the largest music festivals in the country. The tents we made for our event company soon became the base of our retail and wholesale business. And we're not done growing yet!
Building a community
Today the Stout Tent community includes over 200 wholesale clients, all taking leaps and creating fascinating Stout Tent stories of their own. We are committed to seeing each and every one of our customers succeed! Look for their glamping success stories soon!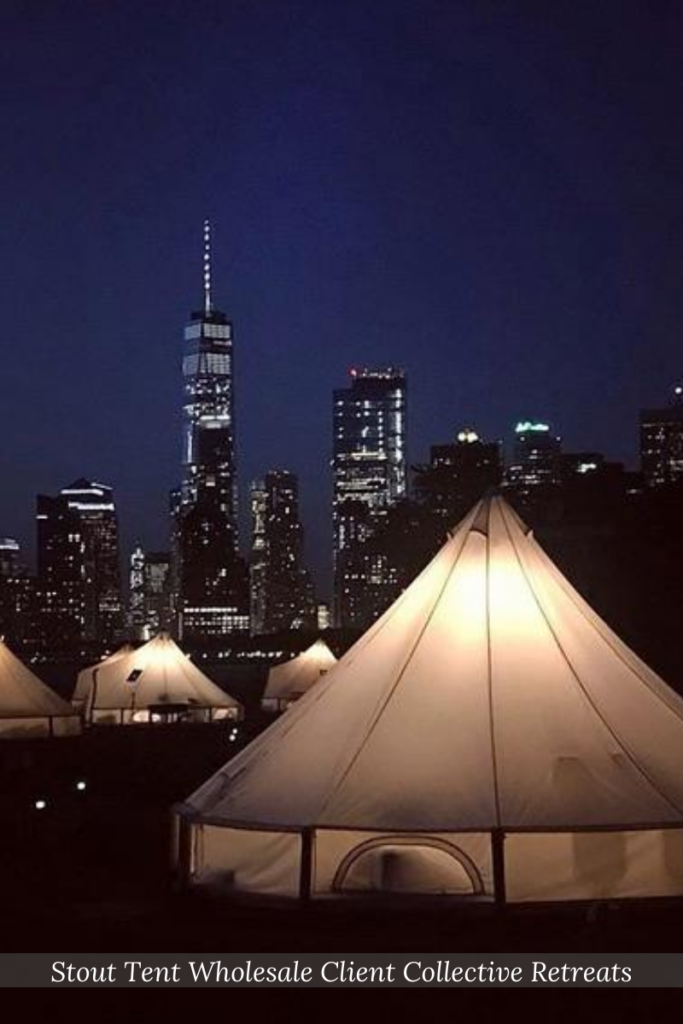 WANT TO KNOW MORE?! 
A lot of people read these stories and think, "That's nice. Good for you." Maybe you're totally fulfilled in your line of work, or maybe you know entrepreneurship isn't for you. BUT if you have ANY itch inside you, any part that says "what if I could imagine something different for myself", here's what I want you to know, you can start a glamping business too. Don't think small! 
If I can do it, you can do it. From a $6,000 investment with 3 small children at home, to a multi-million dollar business, I'm a perfect example of the success that can come from weaving your passions together with your livelihood.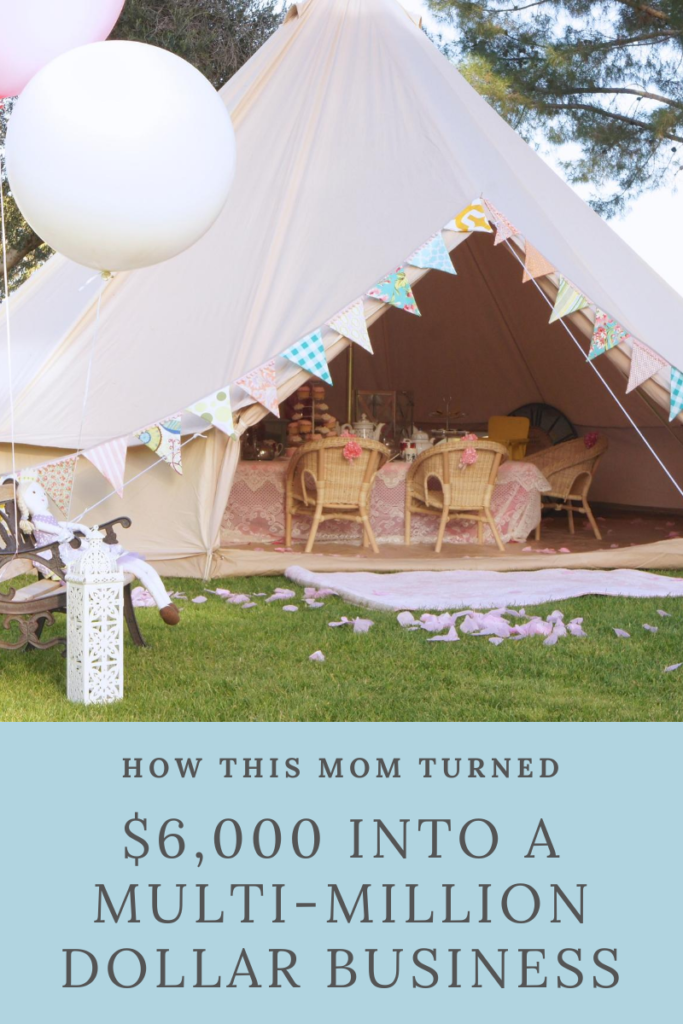 As my story above mentioned, there were some hard learning curves, still are sometimes! But my business philosophy, along with a ton of dedication, perseverance and hard-work, (and what some would call "divine timing") has led to some wonderful connections (more stories on that coming soon!)
Selina Hostels – The willingness to grow. How a relationship with a small Costa-Rican resort led to a giant Hostel chain.