Hannah Hynes-Petty and Patrick Wiley are currently living full-time in a Stout Tent Overland 5000 Sunforger while restoring a 15-acre farm long overrun by invasive species, including Himalayan blackberry, holly, and more. In the future, they plan to run programs such as wildlife tracking, environmental stewardship, conflict training, and crafts aimed at connecting people to each other and to the landscapes within which they live. You can follow their experience at Blog | Rain Mountain Adventures.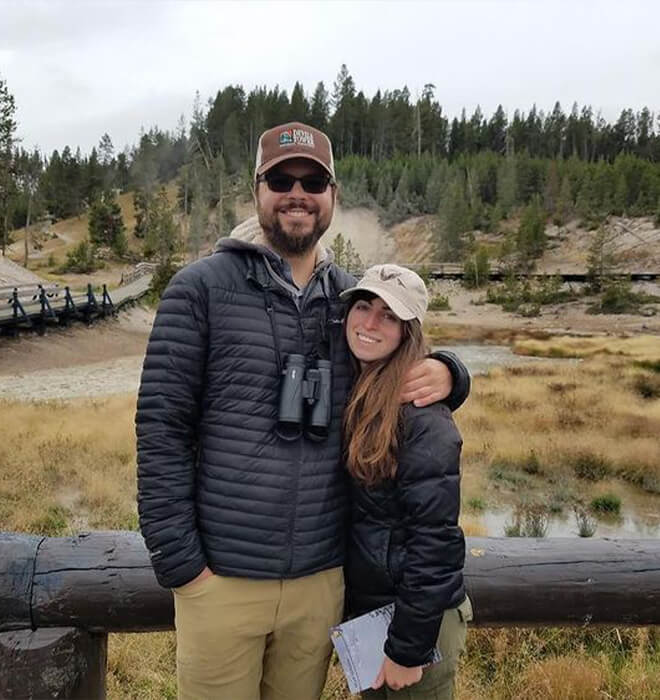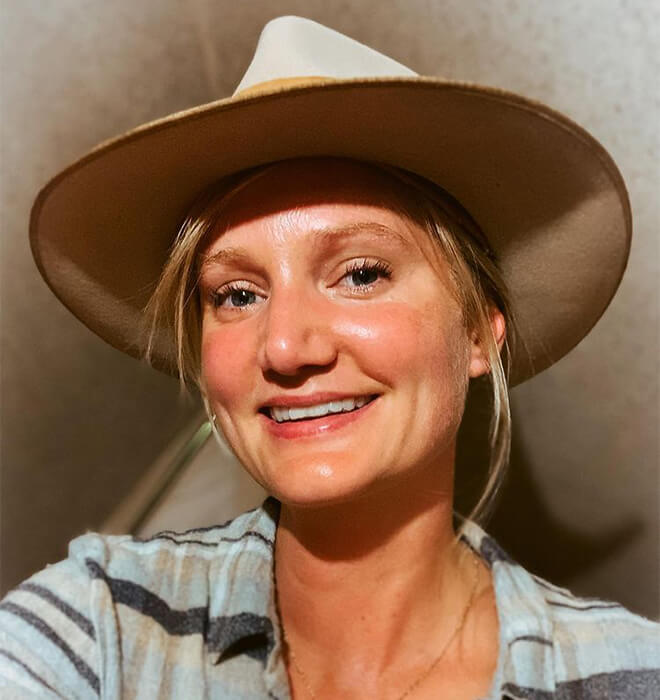 Heather Anne was raised an adventurer, off-grid in the backwoods of Montana. Today, she is a mother to twin girls and an enthusiastic survivalist, passionate about sharing her unique skill-set with the world. Heather believes wholeheartedly in community and in living simply. She seeks to bring awareness to the importance of skill sharing and the bounty of nature over modern disconnection and consumerism. She now lives in Michigan, where she teaches at a nature based forest school and lives full-time in a Stout Tent 5M Ultimate. Her next adventure is to run the Pacific Northwest Trail which spans 1200 miles through the wilderness, high desert, and coastline. Follow her on @lilmustangrunner .
You might say I live a double life. My full-time job as a sports editor and reporter keeps me screen-side during the day and on the sidelines at night. But when I'm not working, I'm outside! My husband Adam and I love hiking and backpacking, and we've climbed mountains and explored throughout New England and the United States. We're also parents of grown children, and spending time with them is always in the forefront of our minds. They grew up hiking and adventuring with us (and playing lots of basketball and baseball), and while we don't all get out together like we used to, we savor the times we do. I love telling stories and taking adventures, and being part of the Stout family just gives me more opportunities to enjoy life with the ones I love!